Douglas Ambassador John Pearl Wins!
John weighed in 62.6lbs to win the Lucas Oil Western Classic 2020 Pro/Am Championship on Clear Lake. The field contained 70 pro anglers coming from the top ten of each division. After leading first place after day one at 19lbs, he put the nail in the coffin day three with 26.48lbs. With his victory, he was able to bring home a Bass Cat Cougar FTD equipped with a Mercury Marine 250 ProXS.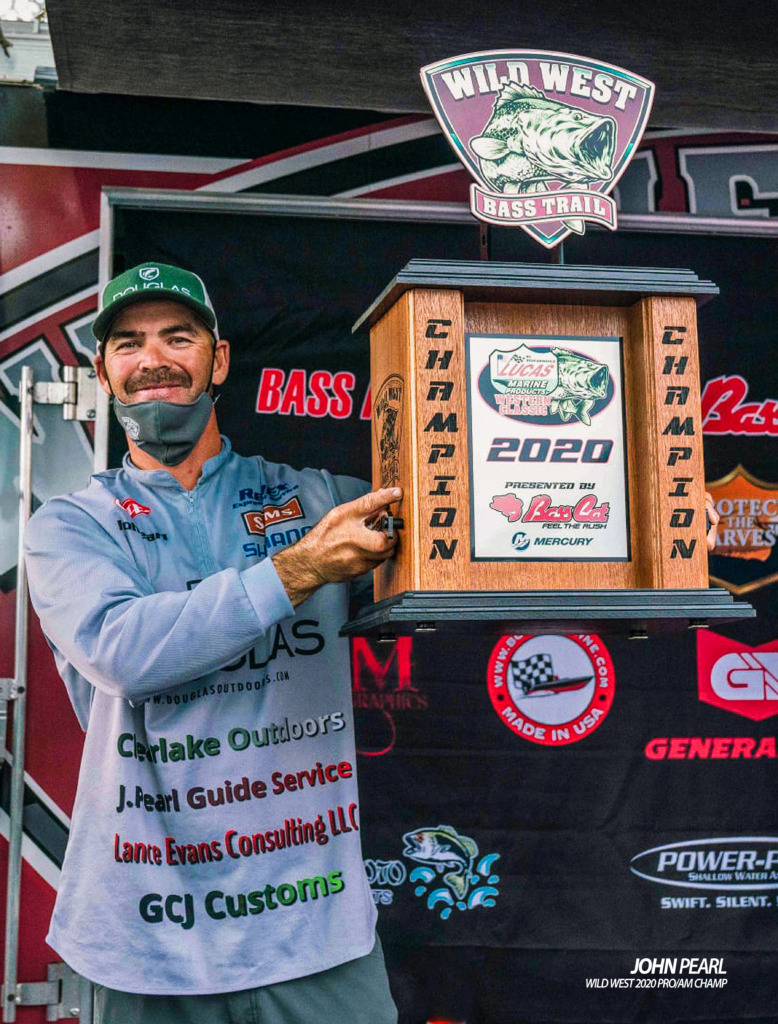 Day by Day Summary
Abnormally, the fishery bite was tough. "It was as tough as I've ever seen it in the fall and I've lived here my whole life and been fishing it since I was eight-years-old. In a normal year, I would be hoping that I catch 28 pounds because someone is going to weigh 35." After he had practice before the event, he was shooting for a 20lb bag each day which he believes is lower than usual. Day one started with rain and overcast, but it did not help the bite. "The weather went from 80 degrees one week to mornings at 28 degrees with a high of 60 next week." The fish were simply unable to adjust the conditions and weren't biting. With the pressure changing each day, he caught plenty of fish Friday although they were not the size he was hoping for. He led first place with 19lbs.
Day two he slipped to third after fishing 17lbs, although that did not sink his confidence. On Sunday, John didn't catch many fish, but the ones he did, were the ones he needed. The day before, he wasn't able to fish one of his spots due to belly boats surrounding the area. When he arrived to the spot again on day three, it was open and he caught them back-to-back and had 20lbs by 8am. The area he fished was a common community hole. "Everyone knows it and everyone fishes it; but this year the fish are not where they usually are and people that usually fish it aren't getting bit, so they would leave. Most people were going over them with their boat, and I think that was the difference right there."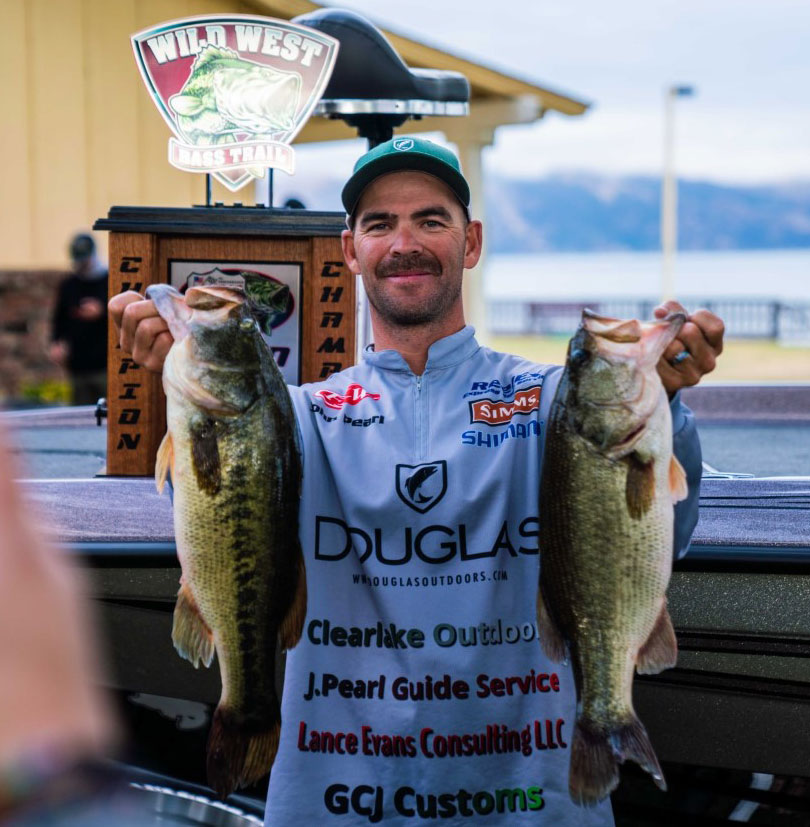 Equipment & Strategy
John focused on his spots which were 6-10 feet deep, and adjusted to them depending on the clarity of each day. "My spots had a combination of structure and grass; the fish would live in the grass and go up to the structure to feed. When they were done feeding, they would move out into the grass and I was catching them there. He claimed throwing crankbaits with the XMatrix 763MF demo rod. John and our head rod designer Fred Contaoi worked on the development of the 763MF together and it paid off. The rod is now complete and ready for use.  
It is safe to say he will be using his new boat to fish 2021's tournaments and he'll be back to defend his title for the 2021 Pro/Am on Clearlake June 11th.