Upstream
Fly Rod Series
The Douglas Upstream Fly Rod Series lineup from Douglas Outdoors brings eight unique, ultra-lite fly rods to the game. Each rod is designed to have a minimum, but high function approach to bush and upcountry fishing environments. The challenge of both close casting and designing a rod that will control your line, fly and catch with authority, is a balance that Upstream strikes with ease.
Each of these high modulus blanks are finished with cork cap, ring reel seats and a natural Tonkin Bamboo color way with clear wraps. A light weight 1 5/8" brushed aluminum rod tube and sock are included with each rod. Pick up a Douglas Upstream Fly Rod and you will want to get on the water and try this new approach to traditional light line angling!
Designed with one of a kind actions reminiscent of bamboo or glass.
Spigot ferrules for maximum energy transferability.
Minimalistic sliding ring reel seat for maximum weight reduction.
Natural tonkin bamboo color with matte finish and clear wraps.
8 rod choices from 2-4wt offered in 2, 4, and 6pc options.
Designed to be the ultimate presentation rod, unmatched in grace and feel.
Packaged in a fine aluminum tube and sock.
Lifetime Warranty on all Douglas Fly Rods.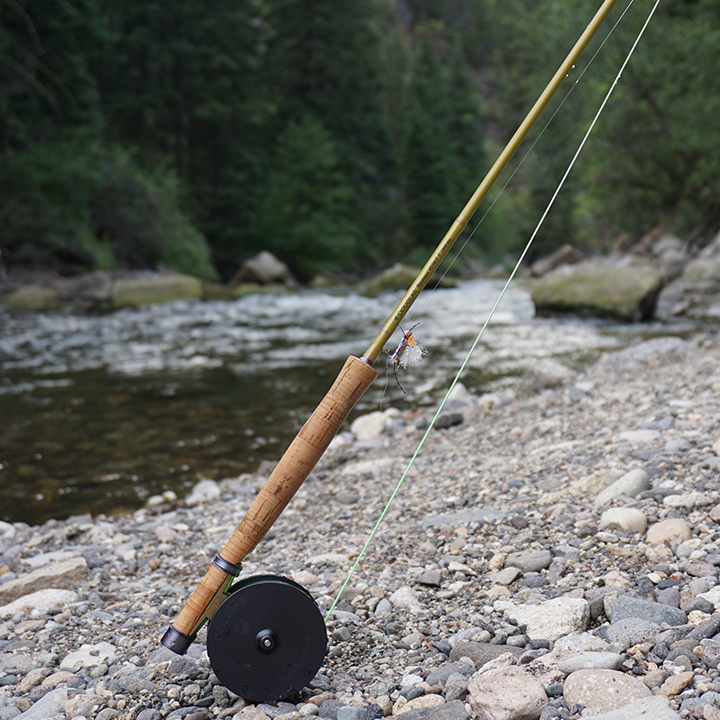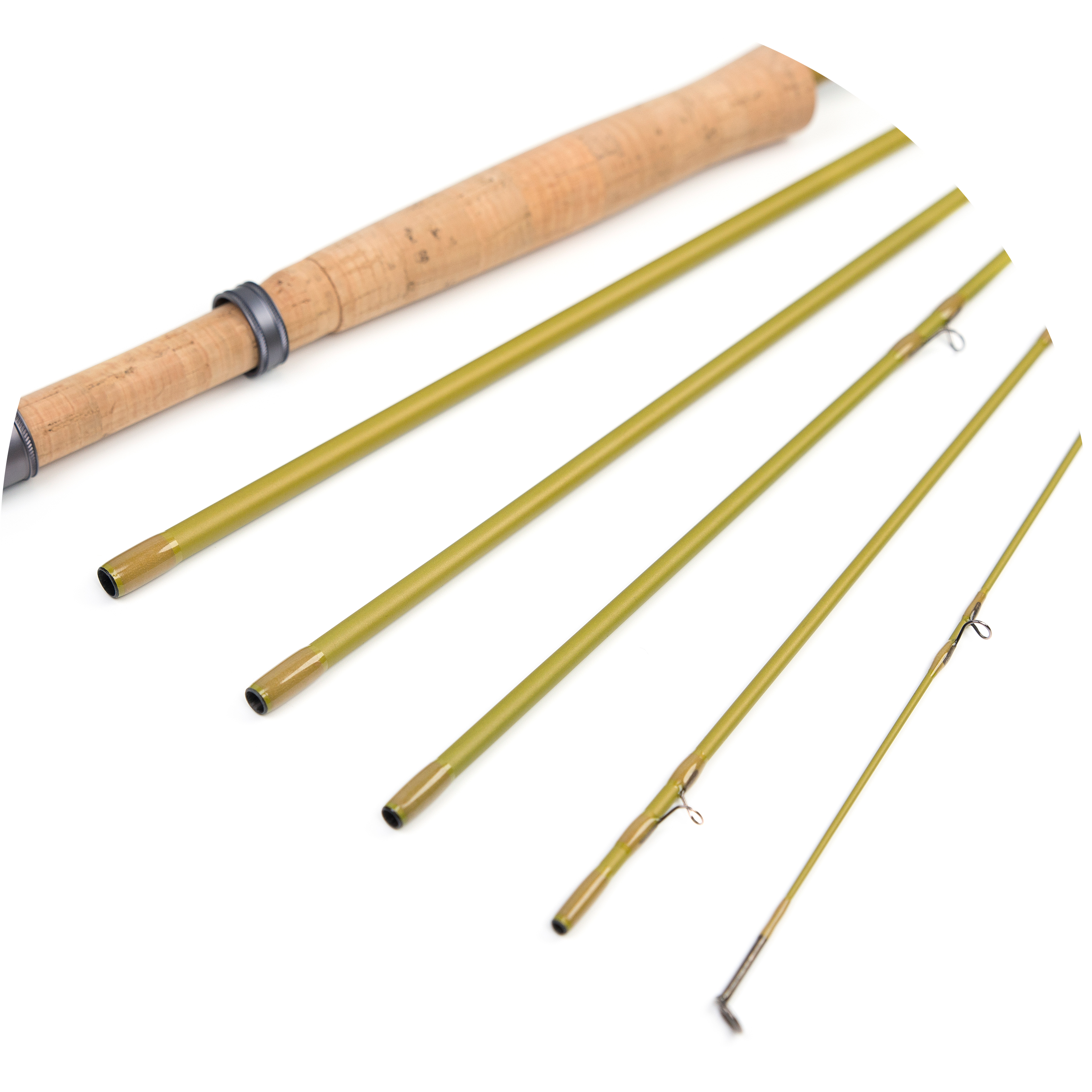 Up to 6 Pieces
The Upstream Series is offered in 2, 4, and 6 piece models. This ultra-light compact series excels in traveling, hiking, and small water enviornments.
Spigot Ferrules
The Upstream Series features spigot ferrules for maximum energy transferability.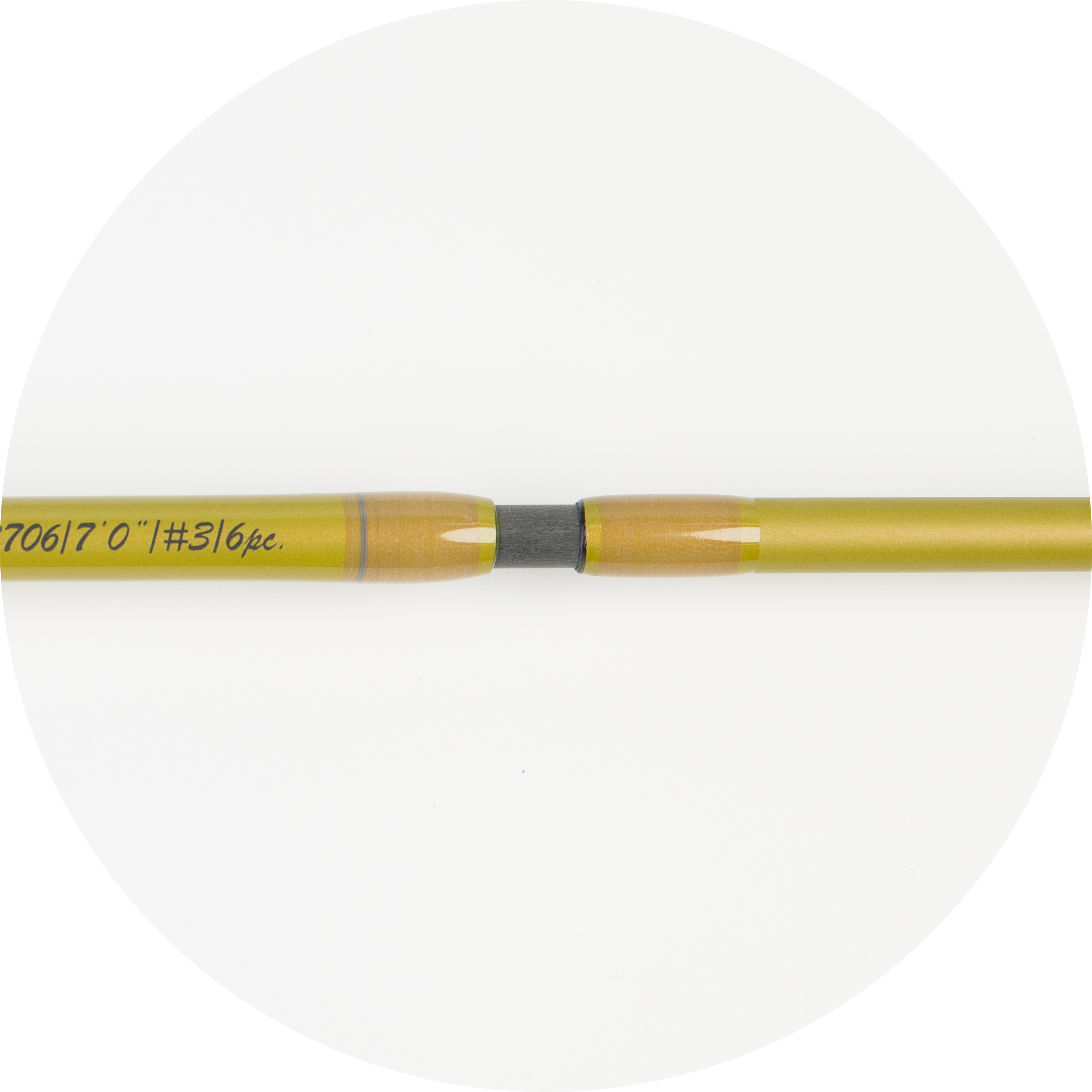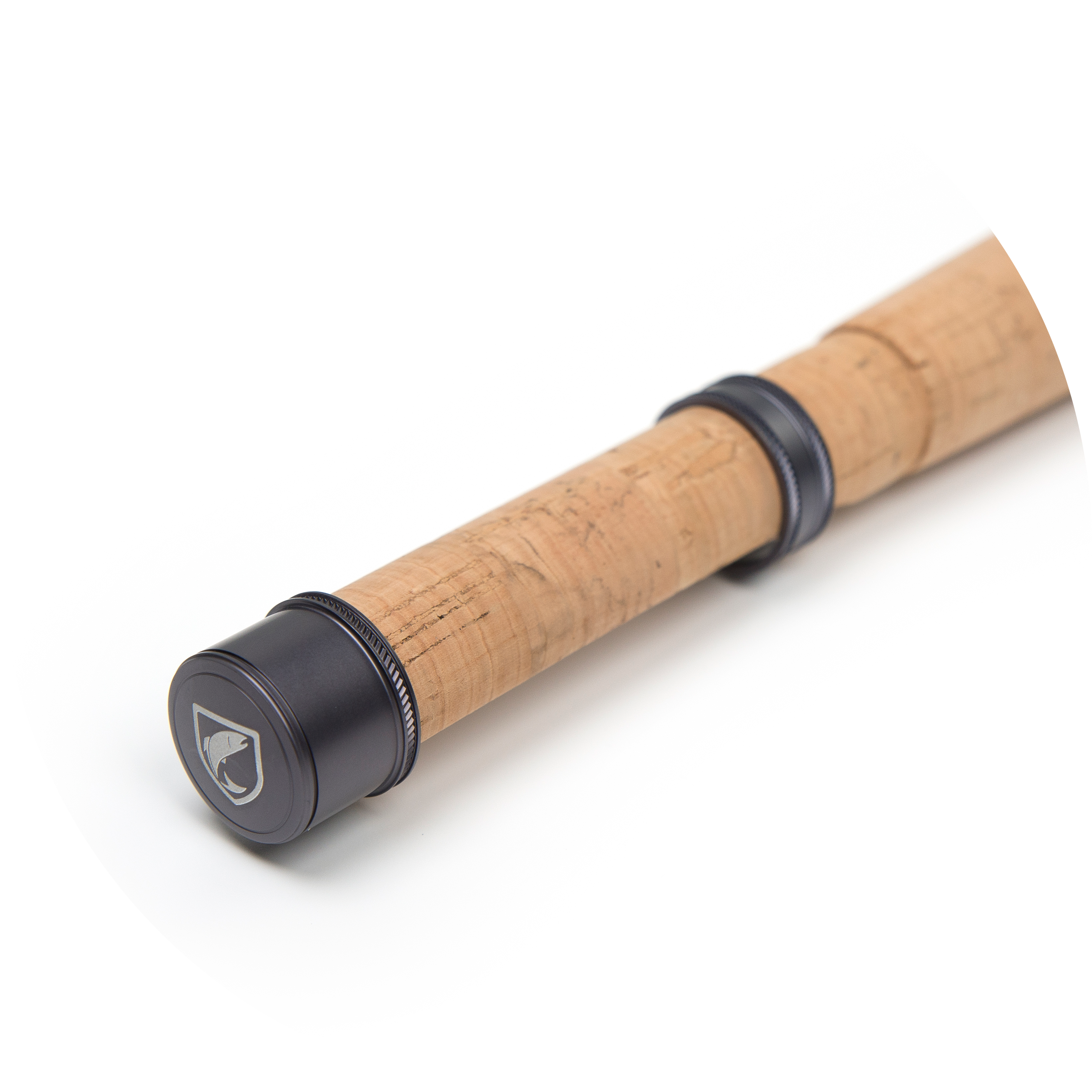 Ring Seat
Piggybacking off of the traditional look and feel, the Upstream Series features a minimalistic sliding ring reel seat for maxium weight reduction.

Upstream 8' 3wt – 6pc
★★★★★
"
I've had the 3wt 8'0" 6 piece for a couple years now and it has been my go-to mountain stream and backpack rod. Action for this rod is familiar to that of a glass rod and is extremely sensitive so you don't miss those light hitting trout. The Upstream is ideal for those small creek adventures from day hikes to overnighters. Being able to pack down into a small six piece unit is a key component to hiking comfortably in the bush. No more snagging and backing up to get limbs off the top of your rod tube. If your looking for the best backcountry fly rod you've found it!
"
"
I first became aware of the Douglas Upstream Series at George Anderson's Shop in Livingston and saw some on the rack. I picked up the 8'8" 4 weight and it was love at first wiggle. It was the nice soft rod that I had been looking for. So I bought one and it immediately became my favorite rod of all time. It's like a cane rod that weighs only 1.7 ounces. The dampening is perfect and it will cast the smoothest, wobble free line that you will ever see. It's been the perfect rod for my favorite waters; Western Spring Creeks, the Cutthroat Streams of the Canadian Rockies, English Chalkstreams, or any small stream. When I let friends try it, including Tom McGuane and A.D. Maddox, they immediately bought one. I've cast hundreds or rods over the years and this rod has the "secret sauce" like no other. I love it so much, I bought a second one.
"
"
The Upstream 2804 is the best rod I have fished to date. I now own two and they are my favorites out of my collection.
"
"
My family gave me the 7' 3" Upstream as a birthday present. Love this rod for small "hike in" streams in Colorado, Yosemite, and Bend (OR). Very sensitive - often nymph without an indicator. And a little brownie feels like a big guy on this rod. The medium to slow action make this one a great rod for roll casting. Finally, the super light weight allows you to fish all day without getting tired.
"