LRS
Spinning and Casting Rod Series
The Douglas LRS Spinning and Casting Rod Series was truly developed with value in mind. The LRS was designed to be the workhorse addition to the fisherman's arsenal. This series offers anglers stunning looks, high-end components, superior strength-to-weight ratios and thoroughly engineered technique-specific actions at an affordable price tag. LRS Rods features tactical sensitivity coupled with the durability that anglers at the highest levels expect from their equipment.
CC FUJI Fazlite guides with a matte finish. Saltwater safe, highly corrosion resistant with long wear inserts that withstand all lines including braid.
Lightweight yet durable graphite and hybrid multimodulus blanks.
High quality reel seats with hidden thread for all day comfort.
Ergonomically designed, form fitting high density EVA and cork grips.
Beautiful deep blue finished blanks and wraps.
Wide variety of rod models for nearly every freshwater and inshore salt application.
Technique specific dialed-in actions.
Balanced and lightweight inhand feel.
FUJI Fazlite Tip-Top with CC finish. Tip-Top frames are welded on the front of the guide to avoid tip wrap when using braid.
Backed by a 5 year warranty with a timely $50 replacement or repair to get the angler back on the water.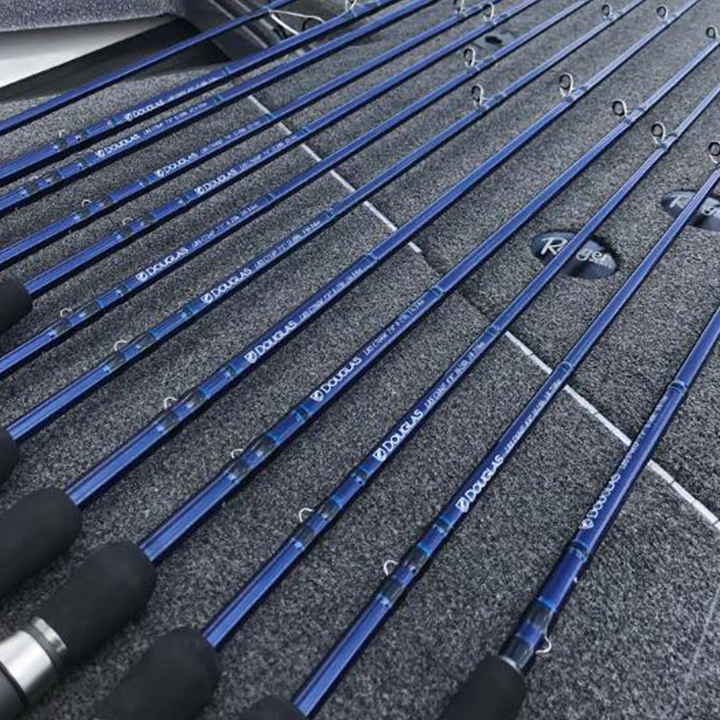 Spinning Split Cork Handle
Spinning Full Cork Handle
Spinning Full Synth Handle

Casting Split Cork Handle

Casting Full Synth Handle
"
I have been using the LRS 6103XF as my primary finesse spinning rod which I normally throw drop shots, ned rigs, and small swimbaits on. This rod is insanely light and comfortable to fish with but also has enough backbone to get the mean smallmouth into the boat. With the extra fast tip, I swear I can even feel when smallmouth "nose" my bait but have not committed yet on those really tough days.
"