Douglas Storytellers Andrew and Eric Braker (the @brakerbros) have done it again. Their latest film, "Phoenix" is an official selection of the 2022 Fly Fishing Film Tour (F3T). Check out this article for an in depth look at what went into the making of this film and why you need to get your tail to an F3T showing this year.
The idea for this film all started with a family vacation to Vail, Colorado in 2016 … Leading up to this trip we had our fair share of guided fishing trips in a variety of different locations, in different fisheries, guided by many different characters along the way. But, this day was unique. Katie Fiedler Anderson guided us through a day of fishing that will go down as one of our best days of fishing in our lives. And, to this day, we still recognize her as the best guide we've ever had.
What it boils down to is that Katie's guiding style focuses less on forcing clients into specific situations (i.e., taking clients to an exact spot, fishing for the "target species," using the same tactics ,etc.), and focuses more on figuring out the experience that the client is searching for, and tailoring the day around that … We will never forget when we told her that we wanted to catch a brook trout and she responded with "I've got a brookie spot with so many fish that you're gonna be sick of them."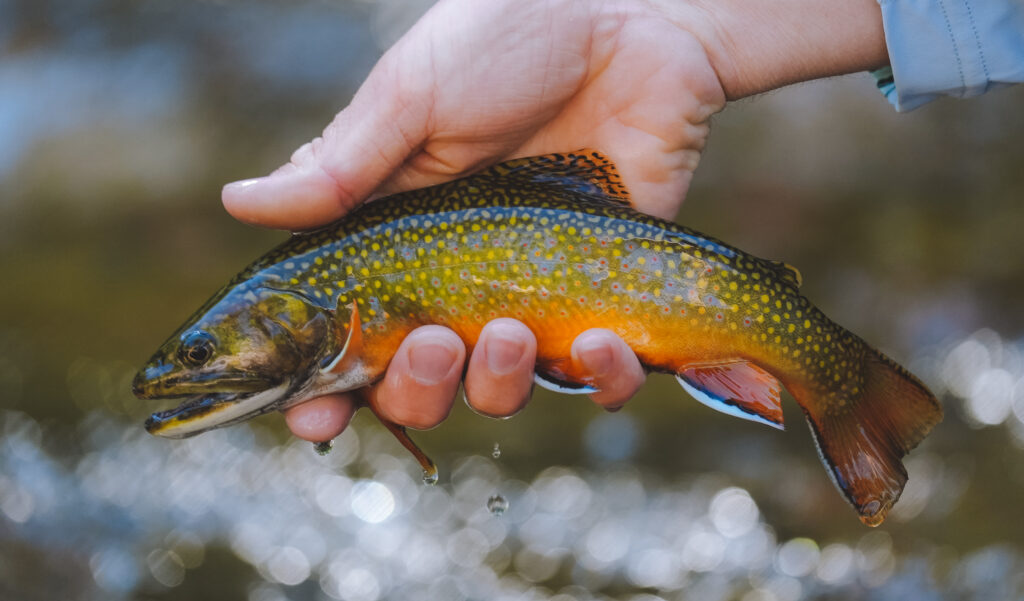 Five years after that trip, we reached back out to our favorite guide to see if she was interested in making a film. Over the course of those five years, Katie had given birth to her daughter, Phoenix, she had started her own guiding business alongside her husband Cooper (Anderson's Fish Camp), and she continued to develop her knowledge and love for the fisheries within the Vail Valley – all of this fueled by her passion for guiding and her goal of inspiring Phoenix to follow her dreams … We knew this was a perfect opportunity for the Braker Brothers to head back to Vail, to go fishing with Katie again, to catch up on life, and to create a film that captured her experience of being a fly fishing guide, becoming a mother, and starting her own business.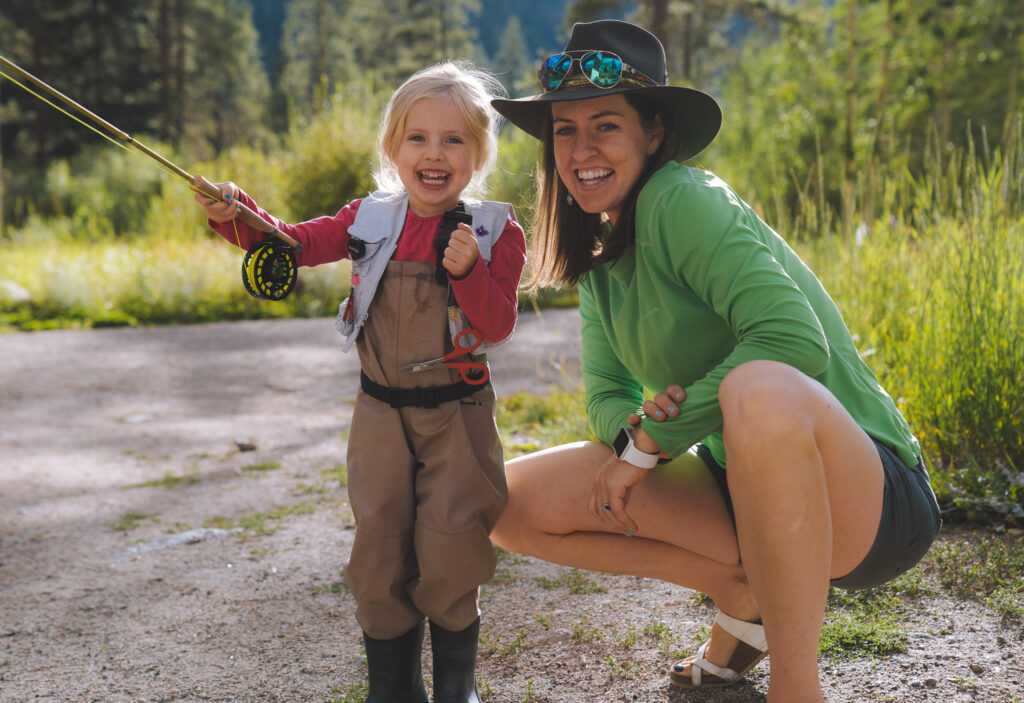 You could say that the Anderson family is a pretty "fishy" family. Katie and Cooper have been fly fishing guides in the Vail Valley for a combined ~34 years. The Eagle River and its tributaries are the waters that they call home, and they're the waters that they also depend on for their livelihood. Anderson's Fish Camp is their family business— a mobile fly fishing guiding service in the Vail Valley. Anderson's Fish Camp is a unique business because of its flexibility in being able to create a fly fishing experience that revolves the client, and flexible in the sense that Katie and Cooper can still continue their passion of being fly fishing guides whilst being flexible enough to take care of their daughter, Phoenix.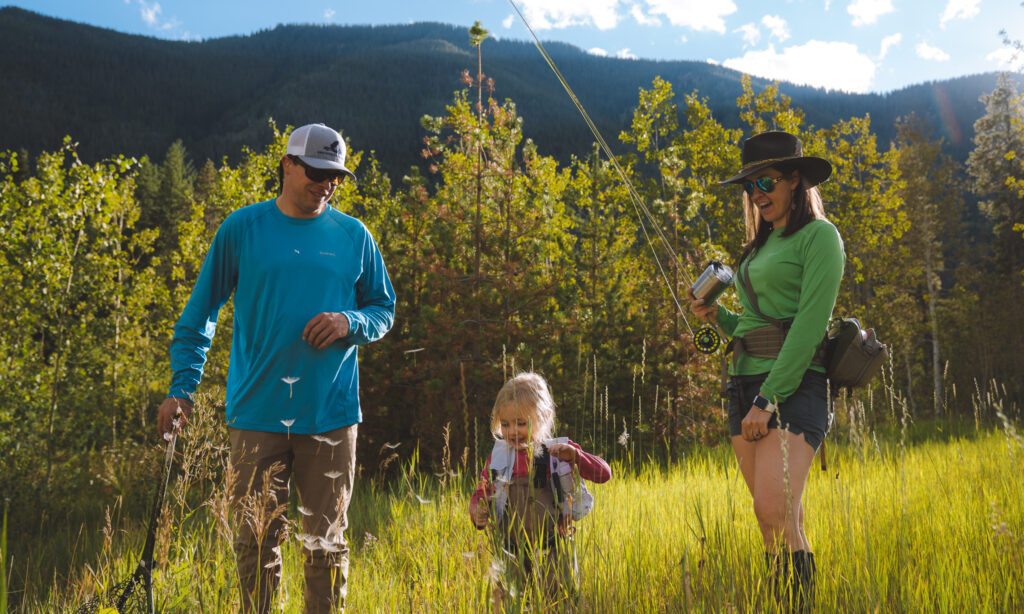 Being a fly fishing guide in the Vail Valley sounds pretty incredible, but it's hard work. Tack on being a female in a male dominated industry, being pregnant, trying to come back to work after a maternity leave that wasn't given freely, starting your own business, and navigating the balance of motherhood and guiding, and you've got a situation that not many people would endure. In the words of Katie, "whatever leap you may be deciding to take; if it's the right one, the pain, angst, and general ridiculousness will be worth the sweet trout tugging at the end of your line."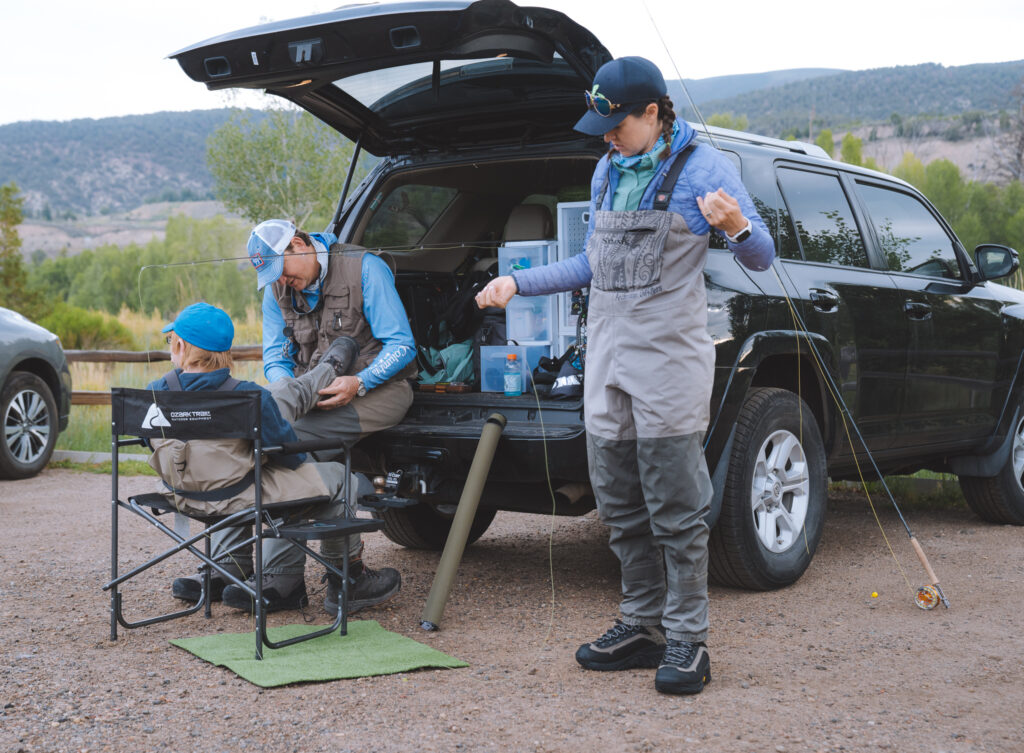 Phoenix is starting to hit an age where she is genuinely interested in fly fishing. She's old enough now where she can begin working on her cast, she likes to identify insects in the stream, and she loves being in charge of the net. This film was timed in a way that we could capture this unique moment in time. A time where Katie and Cooper could share the experience of fly fishing with their daughter. After navigating the unknown of having a child and being unsure if they could continue the same lifestyle involved with being fly fishing guides, the story has come full circle. They've not only continued their passion of being fly fishing guides, but they are now sharing their passion with their daughter.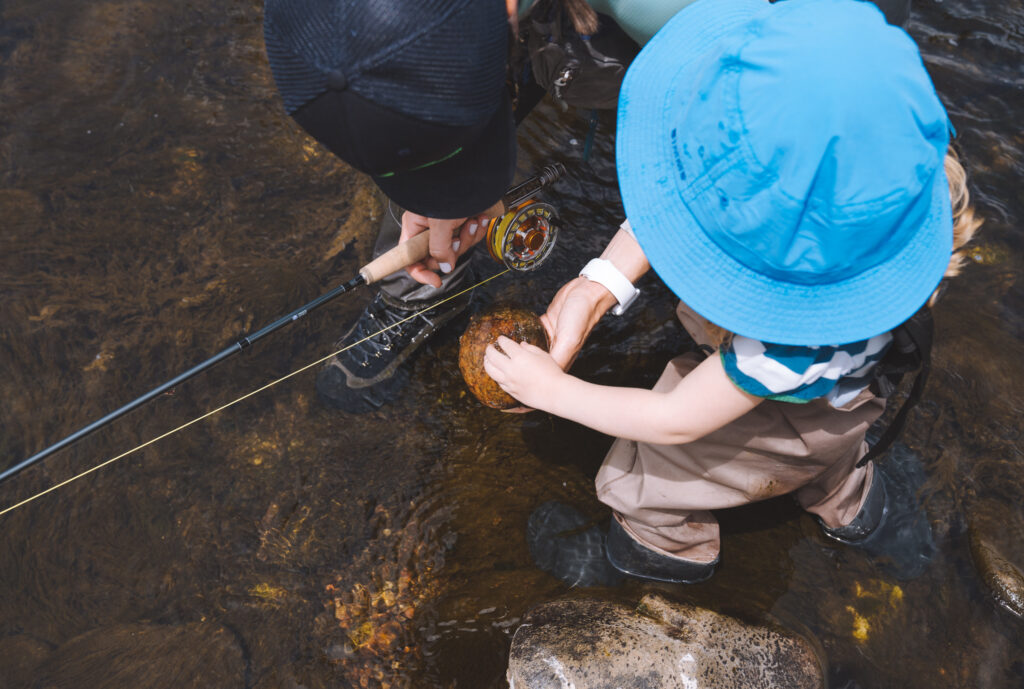 As we created this film, it became apparent that the underlying message is that parents have an important job in being role models for their kids. Life can be very difficult at times, and many of these difficulties stem from the changes that come with having kids. At the end of the day, you need to make decisions that align with your values not only for yourself, but because your kids are always watching. As Katie says, "As Phoenix's role model, it was really important for me to show her that if she were in my shoes 20-30 years from now, that if the decision was to work a corporate job, or to do something that makes her happy. I would want her to be happy."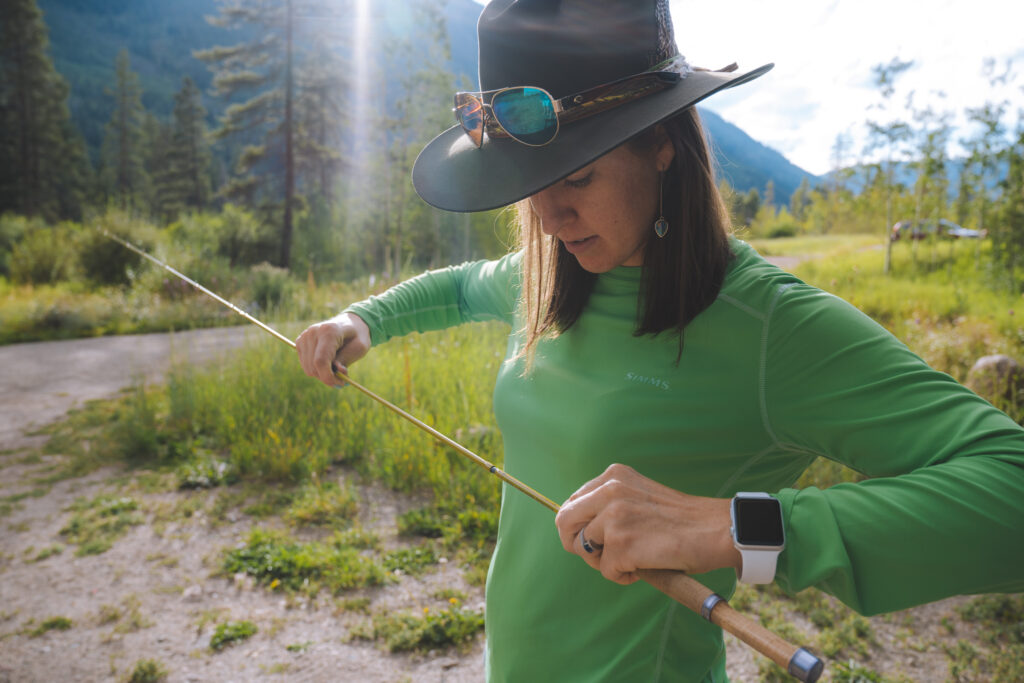 Creating "Phoenix" was a blast, and we can't wait for you all to see it! For more information about Katie and her guiding service check out @katie.fiedler.anderson and @andersonsfishcamp on Instagram, or their website.
For more information about the Fly Fishing Film Tour (F3T) check out the Instagram account and their website.
To check out the trailer and other Braker Brothers content, check out our Instagram, Facebook, and YouTube. We'll see you at an F3T showing!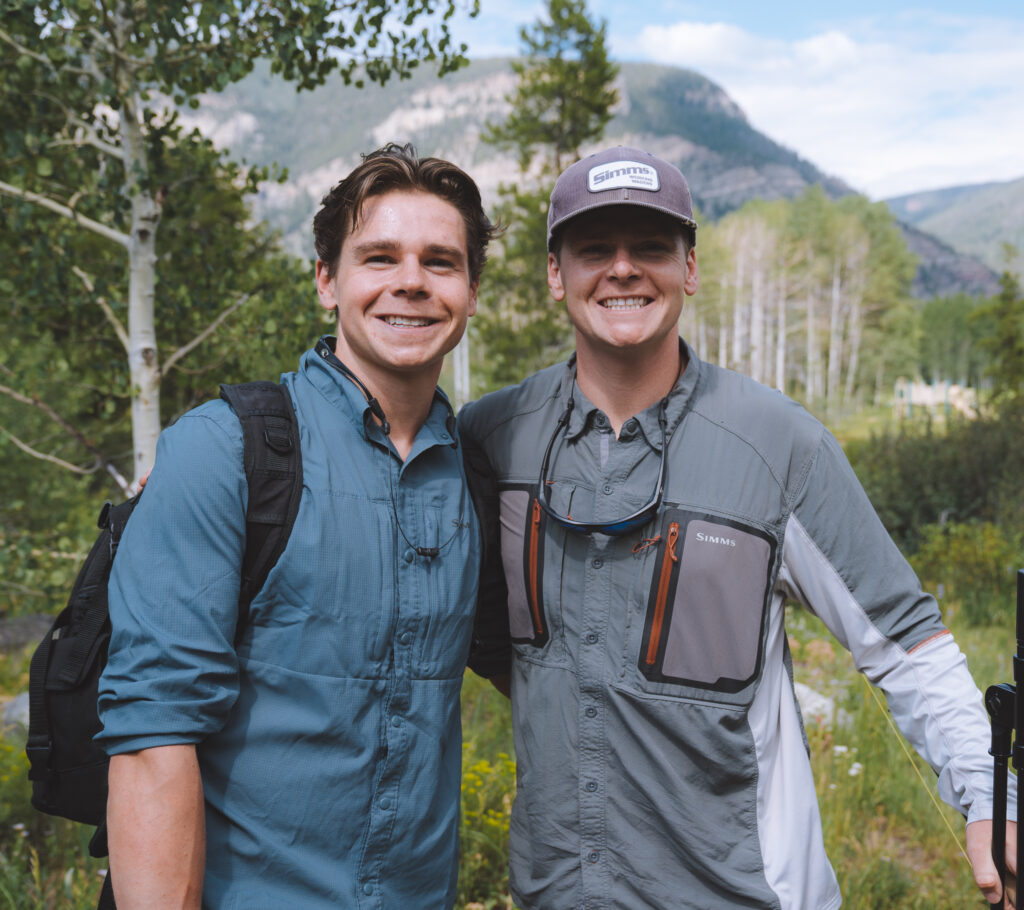 Stay tuned for more content from the Douglas Storytellers, the Braker Brothers!