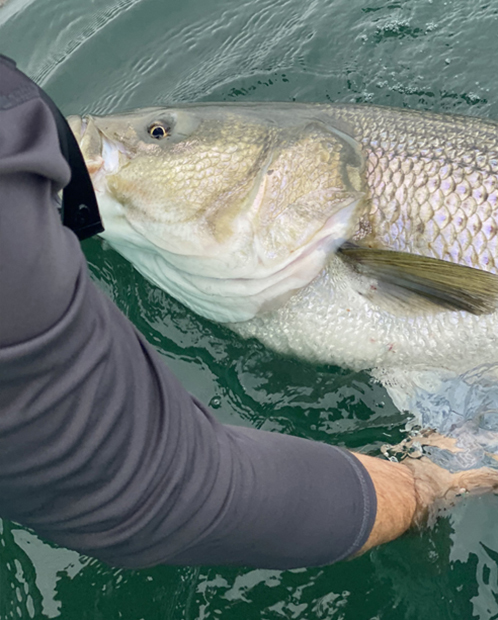 Fall Stripers
With Fall rapidly approaching the water temperatures are beginning to drop. The large northeast population of stripers will begin their travels south.
Stripers are a staple for the Northeast inshore angler from Maine to Delaware. These fish arrive to areas accessible to anglers beginning in March then slowly move upriver to their spawning grounds. After, they retreat to flats near the mouth of these spawning grounds, where they recover and feed during the summer months.
As the weather starts to cool off in the Fall, these stripers will be overwhelmed with a plethora of bait. Herring, Mackerel, American Shad, Bunker, Porgy, Sand Eels and Silversides are all spawning and migrating during this time. This is what triggers the fall blitzes.
Stripers will continue to follow these large bait balls south until the spring. This makes it difficult for anglers to predict where the stripers will be because the bait balls often move large distances day to day. Where there is bait, there will be Stripers!
Birds can be a great indicator that a blitz is about to erupt. If you see birds diving on bait, it is most likely because stripers are pushing the bait to the surface. Stripers will explode on topwater lures like spooks or poppers! Weightless soft plastics like swimbaits can also work well if the fish are being finicky.
This Fall trend will last a few months moving down the coast, until the stripers retreat to their deeper overwintering holes off the coasts of Virginia or North Carolina. It is crucial that you have the proper gear to chase these fish and our LRS/Xmatrix rods have the power and finesse you need to deliver success on the water.
Striper Rods
XMatrix
Our premium rod series – the XMatrix delivers incredible performance and action.
LRS
Designed to be a high-performance rod with value in mind.