Spinnerbaits come in all shapes, sizes, and weights. It is important to have a versatile rod that can handle throwing a variety of spinnerbaits – as anglers may change sizes, weights, etc. throughout a day on the water. Here are a few factors that make up the best spinnerbait rod.
Rod Sensitivity – Blade sizes can vary on spinnerbaits. Smaller ones typically vibrate less than the larger blades. So having a rod that can feel all sizes is important to ensure that the bait is being presented properly.
Rod length – Length depends on where you will be fishing. If you like to throw spinnerbaits around tight docks and structure you would benefit from a shorter rod. If you are on open water a longer rod would provide longer casts.
Action – The action of the rod describes how far the rod will flex into the blank under load. The action can greatly affect casting distance and hookup ratio. Moderate fast will allow longer casting distances while a fast will help with hook penetration.
Power – Power is the lure oz rating. Power is how much the rod can handle while under load. A good spinnerbait power is medium heavy – perfect for casting both small and large spinnerbaits.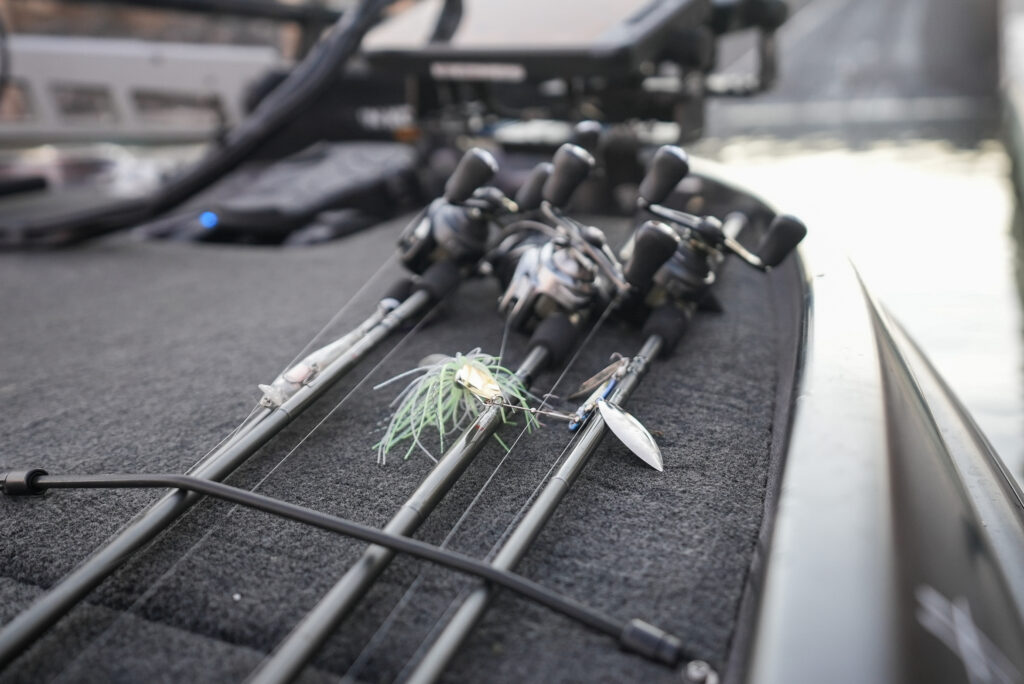 Best Rod for Spinnerbaits
The best spinnerbait rod is one that can throw spinnerbaits in any application.  Depending on time of the year or time of day, your presentation and lure selection will change. That is why it is so important to have a rod that can do it all. The Douglas LRS C715F was just awarded the Best overall Spinnerbait rod for 2022 by Outdoor Life.
"Everyone that fished the Douglas LRS liked the rod's perfectly sized handle, and appreciated the premium components. The Douglas LRS took the best overall award because of its ability to throw everything from finesse to deep working spinnerbaits and it doesn't sacrifice feel for versatility—it's a rare rod that fishes everything well." –Pete Robins, Outdoor Life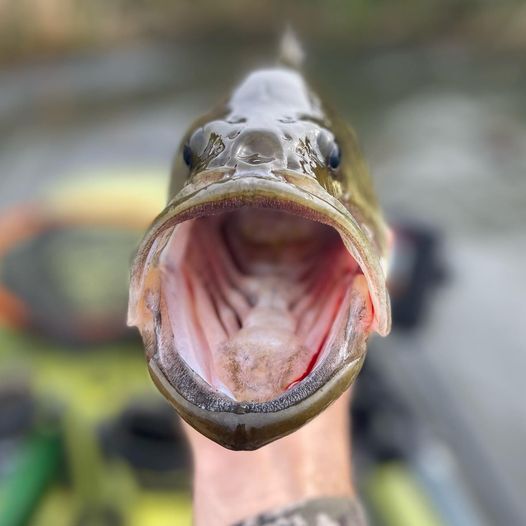 What is the Best Rod for Spinnerbaits
Douglas offers a variety of casting rods that perfect for all spinnerbaits. Our LRS and XMatrix series of rods are dialed in for any situation. Sensitive, comfortable, and perfect for the job at hand. Below are Douglas rod models that are perfect for fishing spinnerbaits.