Fall fly fishing is here! The temperatures are starting to drop, and the fish are getting some much needed relief with the cooler conditions. Summer can put a lot of stress on trout with the increase in angling pressure as well as the low, warm water.
Fall is a wonderful season to be on the river. The trout seem much happier this time of year and anglers may have the opportunity to fish dry flies, nymphs, and streamers all in the same day.
The weather can dictate the technique used on any given day. Warmer days with favorable water conditions can make for some great fall dry fly action. While wet days with a rising river can make for exceptional streamer fishing.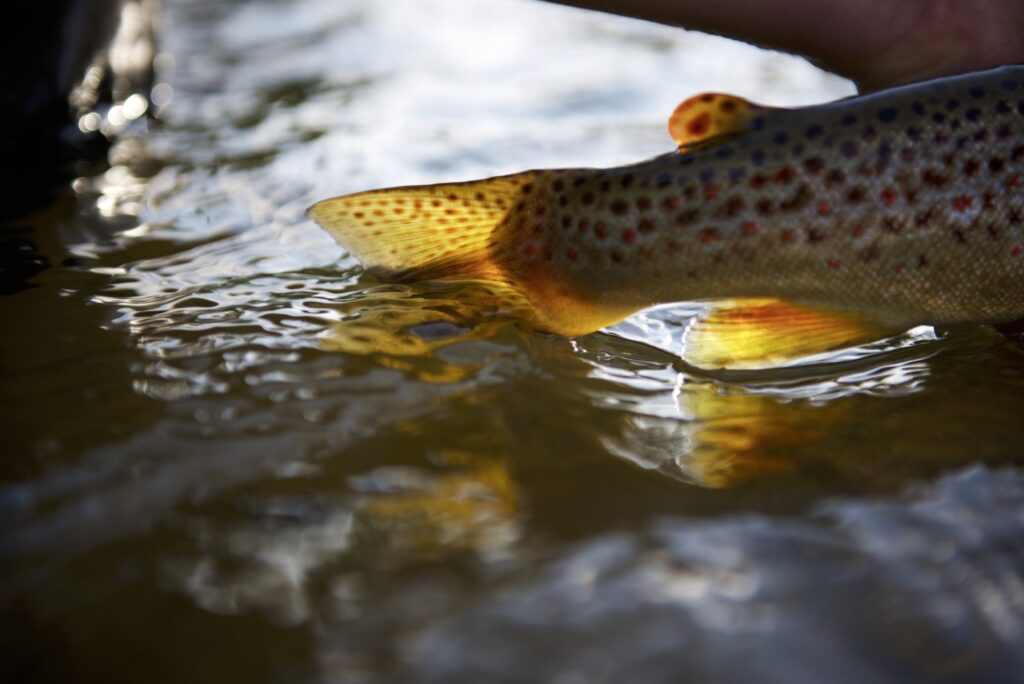 September Fly Fishing
September offers one last chance of summer with the benefits of cooler mornings and evenings. Hatches are still frequent enough to spend a morning or evening targeting rising fish – while the hopper bite can be consistently good during the heat of the day.
Tricos are still hatching in the early mornings, rewarding those willing to get up early and get on the water.
September is often the peak of the hopper season as the grasshoppers have had the whole summer to grow in size, and numbers.
The streamer bite picks up later in the month as the water temperatures cool and the first of the fall rain enters the river systems. A rising river makes for perfect conditions to fish a streamer.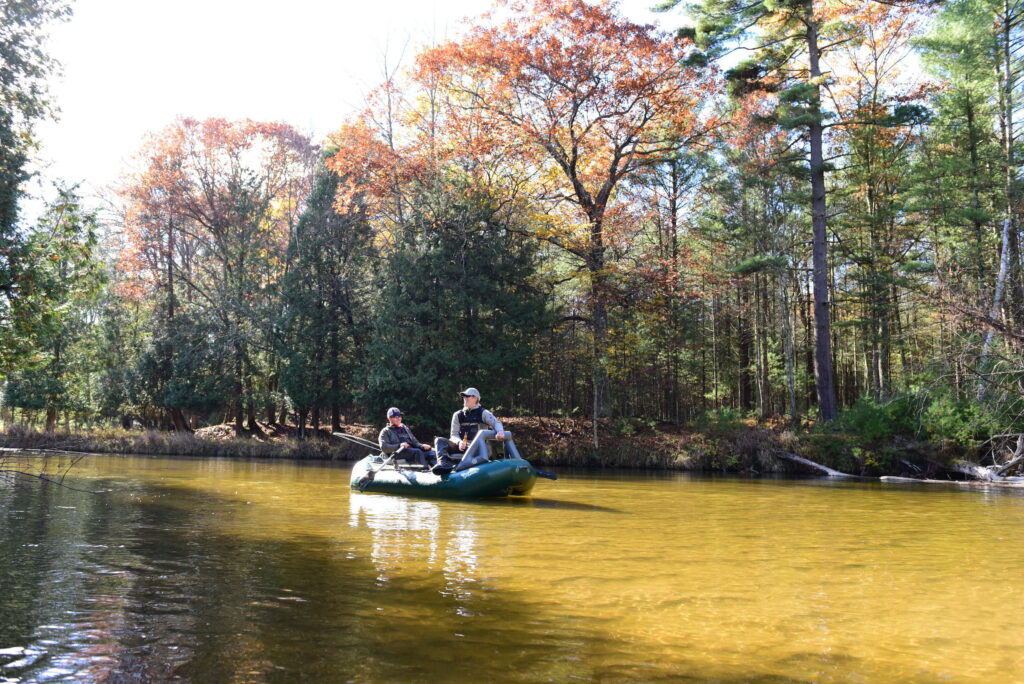 Trout Fishing in October
In October, most of the rivers have cooled significantly from the summer heat and brown trout and brook trout begin to think about spawning – maybe even dabble with it. We encourage anglers to leaving spawning fish alone. It is unethical to fish for them while they're on their redds. That being said, there are still plenty of fish in the river that are not actively spawning, or have already spawned and are looking for an easy meal.
Streamer fishing and nymphing are the two main ways to fish in the month of October. Fish stop looking up for bugs as the hatches dwindle – though a few river systems continue to provide occasional dry fly action throughout the month.
October Dry Flies
Depending on where you live, there may still be several different hatches occurring during October. A few of the most popular hatches across the country are:
October Caddis
Blue Winged Olives
Tricos
Stoneflies
Cahills
Sedges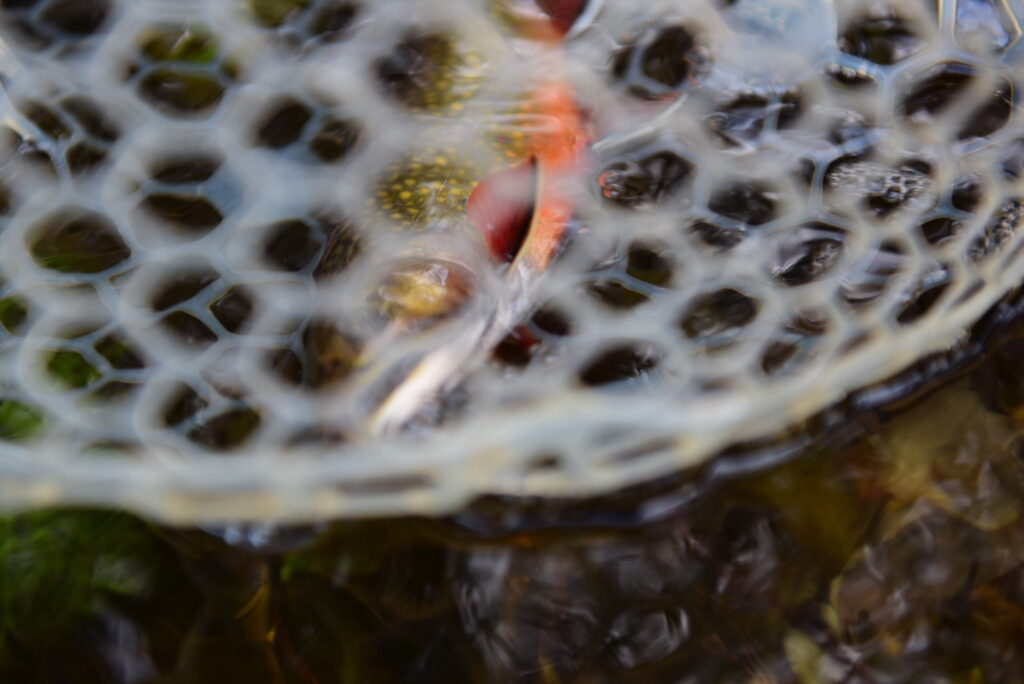 Fall Nymphing for Trout
Nymphing in the fall is an excellent way to catch trout as they continue to gorge themselves getting ready for the upcoming spawning season (brown trout and brook trout) and winter.
Among the techniques, Euro nymphing has become increasingly popular as it is one of the most effective ways to get the fly in front of a fish's face and solicit a response.
Rain is also much more common during the fall, which can cause the rivers and streams to run at a higher CFS. Euro nymphing is a good high-water technique to utilize.
Best Nymphs for Fall Trout
A few of the most popular nymphs to use in the fall include: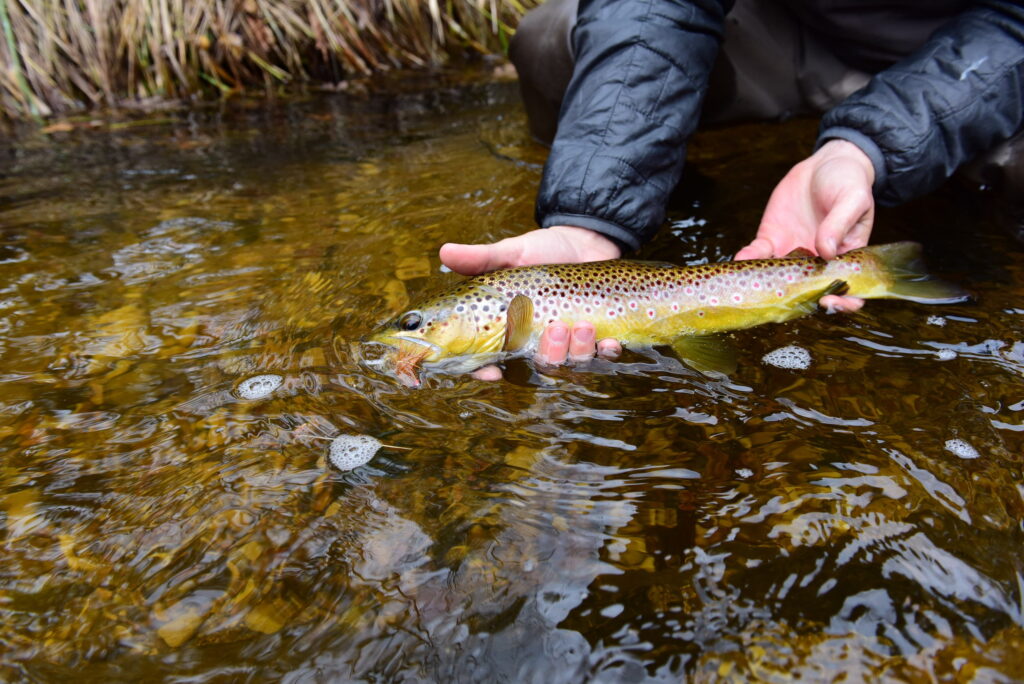 Euro Nymphs
Keep your flies organized with our Douglas Custom Wheatley fly boxes! Available in both 4″ Wheatley fly boxes and 6″ Wheatley fly boxes.
Interested in learning more about Euro nymphing? Check out our blogs to learn about a euro nymphing setup as well as what are the best rods for euro nymphing.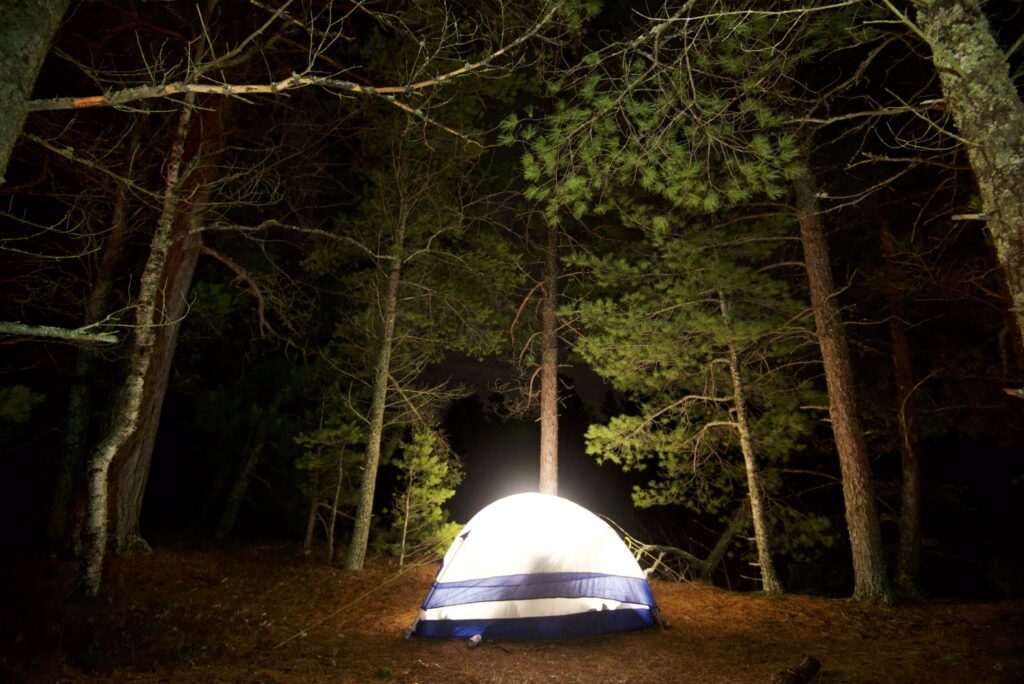 The Best Fly Rods for Fall Trout
Douglas makes some of the best fly rods for trout on the market. You can view all of our fly rods or here are a few that we recommend for fall trout:
Dry Fly Rods
SKY G 9' 5 weight (5904)
Upstream Plus 9' 6 weight (6904)
Streamer Rods
Nymphing Rods
DXF 11' 3 weight and 4 weight (3114 and 4114)
LRS 10' 3 weight and 4 weight (F3104 and F4104)
Find a Douglas Dealer Near You
To cast and purchase a Douglas fly rod, visit your local dealer or visit an online dealer to have the rod shipped to your home.