Fishing a buzzbait seems pretty straight forward – it's just casting and reeling in, right? Well, there are actually different ways to fish it that can give you a better chance at catching fish. Here are some buzzbait tips from a bass fishing pro – MLF Tackle Warehouse Pro Circuit angler Jimmy Reese.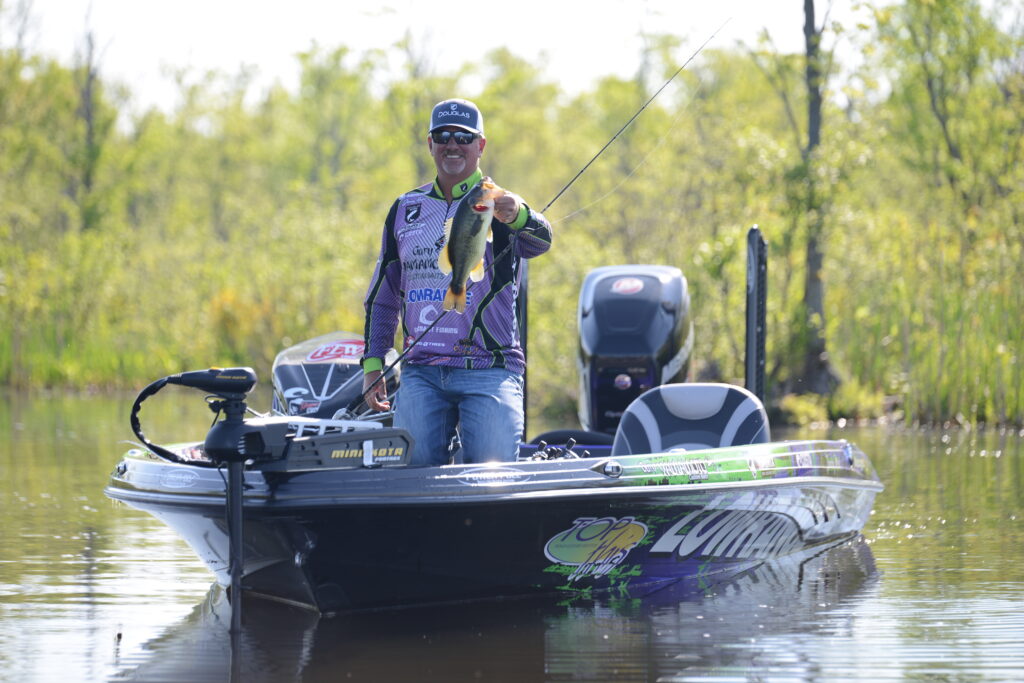 Buzzbait Setup
Jimmy fishes a buzzbait most of the year, however, spring and fall are typically the best seasons to fish them. There are some changes to his setup depending upon water conditions and clarity, but Jimmy typically uses 50-lb braid tied to a single-blade buzzbait.
The Best Buzzbait
The best buzzbait is not dedicated to one brand. Here are a few characteristics that make a good buzzbait:
Sound – we spoke with several pro anglers and the main characteristic that they all mention is sound. Jimmy said that the more metal on metal screeching, pinging, and banging sounds it makes, the better.
Color – color can depend on specific water clarity, temperatures, and time of the year but usually white, chartreuse, black, and silver are the primary color choices for most anglers.
Style – Jimmy highly recommends the single-blade buzzbait with a trailer hook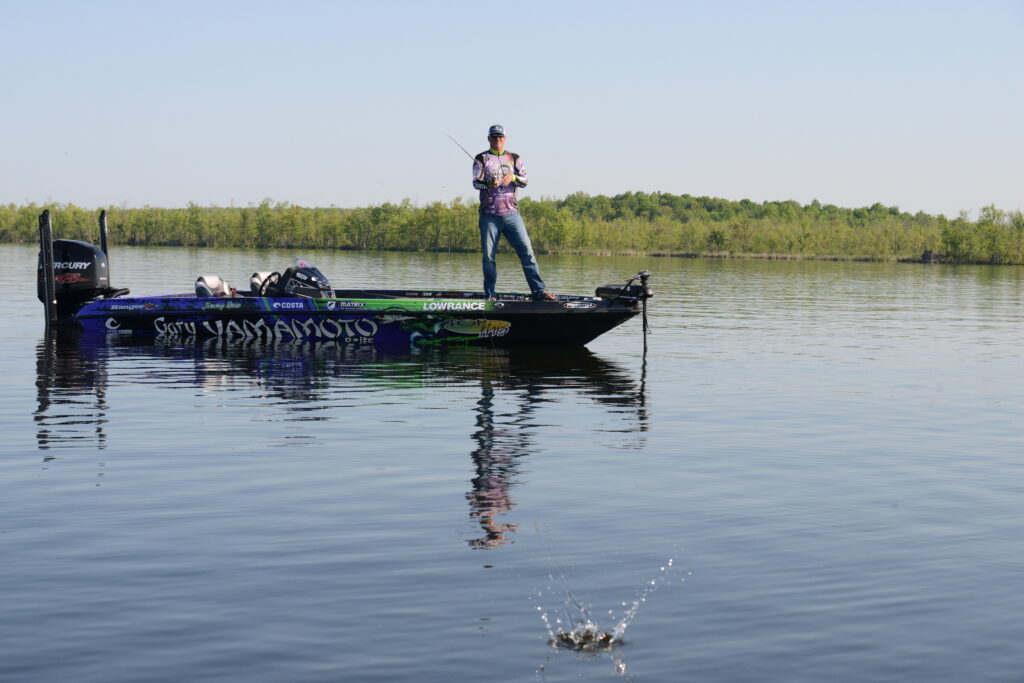 Best Buzzbait Weight
The weight of your buzzbait should be in the ¼ oz to ½ oz range depending on wind and the structure you're fishing. You may want to select a heavier buzzbait if long casts are necessary or you are fishing in windy conditions. A lighter buzzbait is good around thicker grass or calm conditions when you want a more finesse presentation. A safe bet for almost all applications is ½ oz.
Buzzbait Tips
Here are some tips from pro angler Jimmy Reese on how to fish buzzbaits:
Always add a trailing hook to your buzzbait. It will significantly increase your hook up to bite ratio.
Tips for Buzzbaits in the Fall
When using a buzzbait in the fall black and whites are hot colors to throw.
Reeling as fast as you can is an efficient way to catch them.
Tips for Buzzbaits in the Spring
Chartreuse with natural trailers and skirts are hot colors for spring.
Use paddle tails to help create more action while slowing down your buzzbait.
When reeling in give a bit of a twitch or quick pause. This can trigger a reaction bite.
When to Fish a Buzzbait
Buzzbaits prove to be the most effective when bait movements are at their peak. During the spring spawning faze and, in the fall when bait is balling up – looking for warmer waters. These seasonal patterns also directly correlate to when bass are feeding the most. They become aggressively looking and actively searching out food.
Best Buzzbait Rod
Here are the characteristics that make for the best buzzbait rods:
Length – the length of a good buzzbait rod can vary depending on the application. For open water, longer rods provide better casting distance. When fishing docks and tighter cover, a shorter rod helps with maneuverability.
Power – a medium power rod provides enough strength while being able to load up for longer casts. When fishing over heavy grass we recommend a medium heavy power to prevent lost fish in the weeds.
Action – a fast-action helps anglers get better hook sets. Buzzbait hooks are on the larger size so making sure to drive it in is important.
Douglas Buzzbait Rods
We offer several casting rods that are perfect for fishing buzzbaits including:
Try a Douglas casting rods by visiting a dealer near you today or visit an online dealer to have one delivered to your home.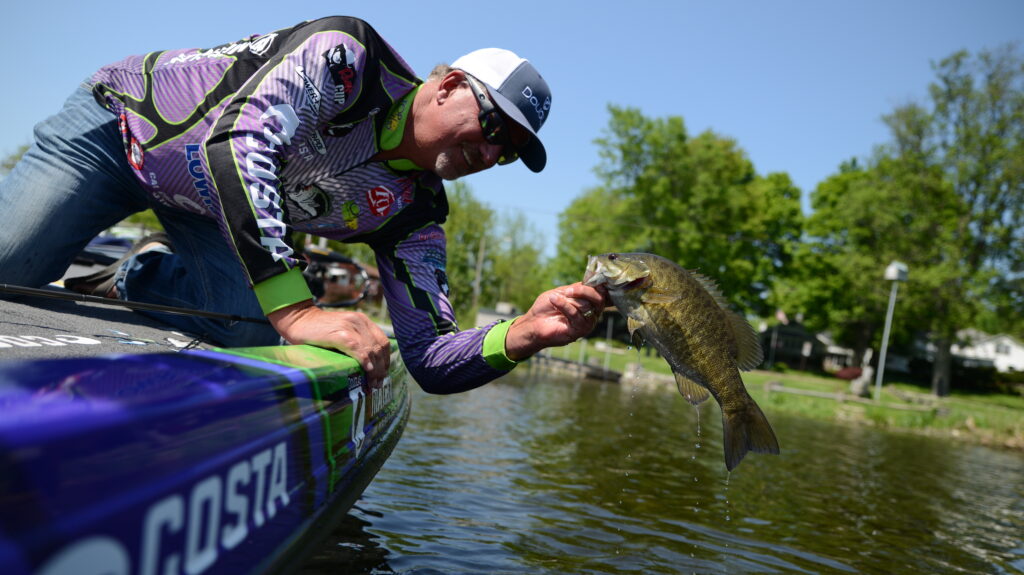 Douglas Pro – Jimmy Reese
Jimmy Reese is the proud recipient of 4 Angler of the Year titles, including 2 FLW RAYOVAC Angler of the Year titles. Jimmy also has 9 professional wins, and over a million dollars in career earnings. Included in his 9 wins are 4 professional wins with FLW, including his first on Clearlake, and backed up with back to back wins in 2007 and 2008 on the California Delta. Jimmy also has 20 top 10's out of 73 events with FLW. Over the past 8 years Jimmy has placed 4th or better 5 times in the Angler of the Year race.
Follow Jimmy as he fishes tournaments across the country by connecting with him on social media. Jimmy's Instagram & Facebook.