Perch are one of the most common freshwater species to target – for good reason. Perch are fun to fish for, they require skill to catch, and they're rewarding – whether you like to eat them or just enjoy catching them. Regardless of if you're fishing for sport or the dinner table, there are a few things to know to make your experience as enjoyable and as successful as possible!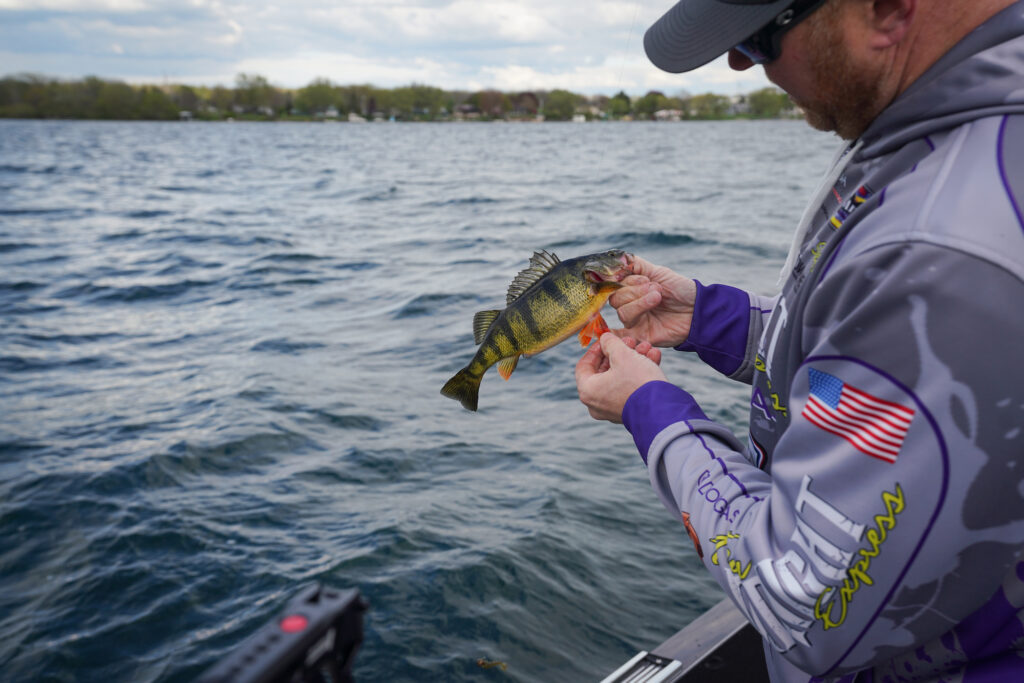 Perch Fishing Rig and Setup
Here is what you need to be set up for perch:
A light-weight, sensitive spinning rod (our rod recommendations are listed below)
A spinning reel with a fast gear ratio to help get perch out of structure and deep water fast
Light-weight, braided line for the castability and sensitivity. 6-pound or 8-pound test is recommended
An 8-pound fluorocarbon leader for a subtle and finesse presentation
A light lure.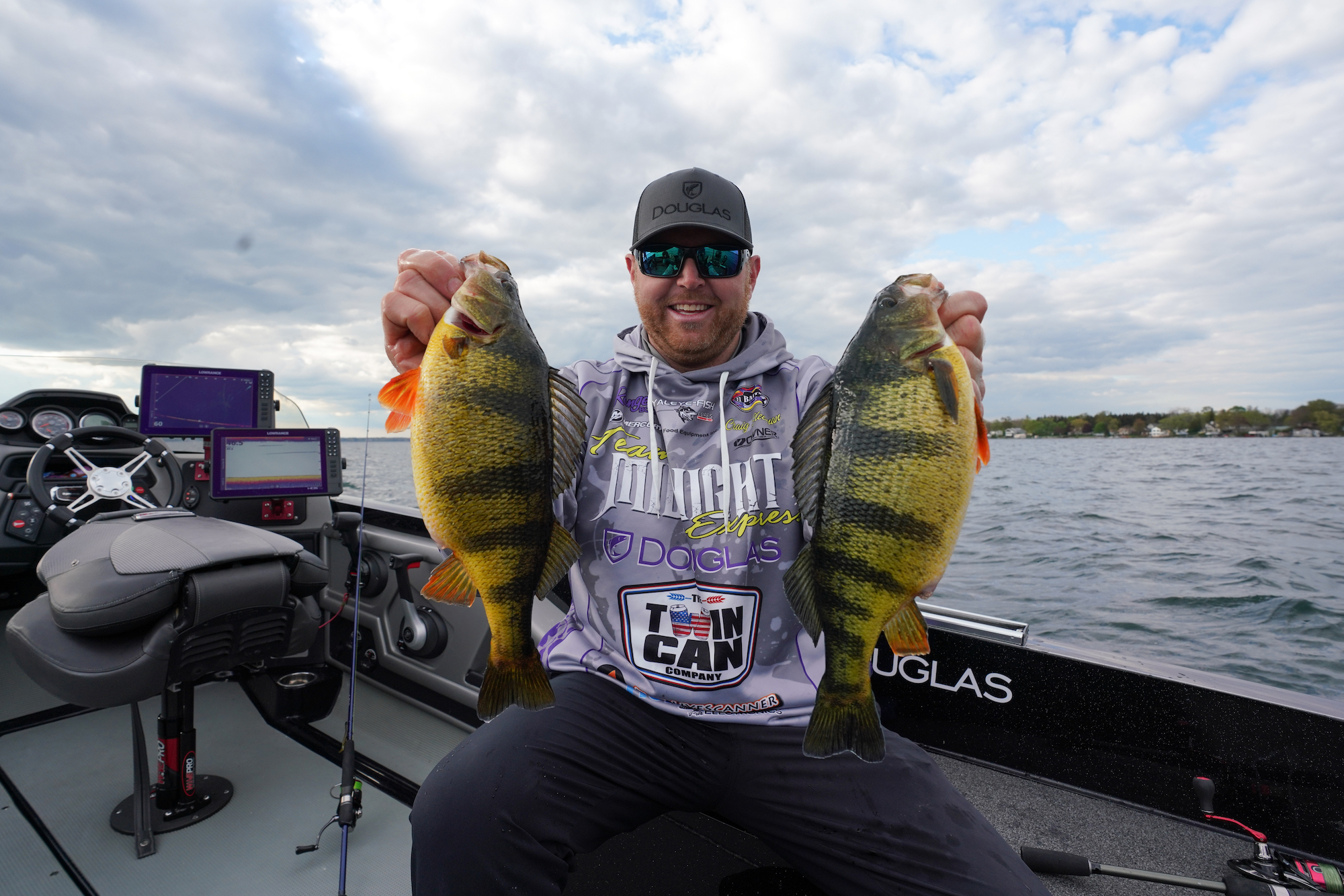 Best Perch Lures
As far as lures go, there are a lot of different techniques and lures that you can go with, including:
Jigs
Small minnows and worms
Mini spoons
Spinners/ rooster tails

Douglas Pro Craig Sleeman favors jigs and does an awesome job breaking down how he likes to fish them to catch perch.

Best Perch Rod
When it comes to best perch rods, the first thing to know is that a spinning rod and reel are going to be the best for you. But, what length, strength, and action are best for perch fishing? Here are the answers:
Rod length: when choosing your length, generally a 6'10" to 7' rod will fit the bill. However, sometimes moving up to a 7'1" or 7'2" will be helpful in getting that extra distance in your casts, as long as the rod doesn't give up any sensitivity.

Rod strength: we recommend a medium strength rod at the heaviest, but prefer a medium-light to medium. The flex that you get from a medium to medium-light is perfect for hooking fish in deep water with still enough backbone to fight them all the way to the boat.

Rod action: a medium or medium-light action, and an extra fast tip is ideal to get the most sensitivity and response out of your rod – especially when throwing lighter line and light compact yellow perch fishing rigs.

Douglas makes some of the best spinning rods for perch on the planet. The DXS 6103XF and the DXS 724XF are two of the standouts in the XMatrix series.

To cast these rods and make a purchase, visit a dealer near you or find an online dealer and get one shipped to your home.

Learn Perch Fishing Techniques – From a Pro!
Craig Sleeman is a full-time guide and professional angler. If you are looking to get out on the water chasing perch, walleye, or any other freshwater species, Craig is your man! Book a day fishing with Craig.
Additional Resources:
How to Fish a Carolina Rig
The Difference Between Spinning and Casting Rods
Best Walleye Rod