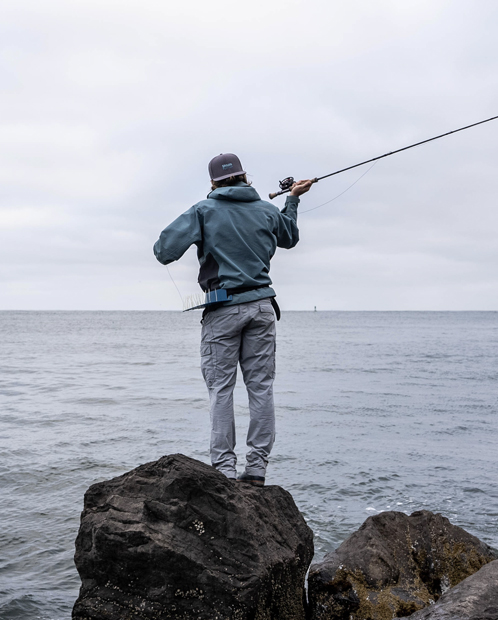 Fly Fishing for Stripers
Fall is a fantastic time to get into striper fishing as it offers some of the best fishing of the year. From the east coast to the west coast, striper fishing is rapidly growing in popularity – for good reason!
Stripers are an amazing sport fish. Aggressive takes and hard fights, they will take top water poppers or bait fish under the surface – it can be a very visual fishing experience.
Stripers are challenging to figure out which keeps anglers engaged and motivated to learn. There is a wealth of knowledge available for anyone looking to get into the sport. Online resources and videos are helpful, but nothing beats the local knowledge fly shops and outfitters can offer – utilizing them will get you on fish.
You can fish for stripers from a boat, a jetty, or in the surf. You can fish solo or in large groups as these migrating fish often travel in numbers.
Fly Rods for Striped Bass
Boat
Boats give you the freedom to move to find fish. Anglers can chase down baitfish during a blitz.
Surf
There is a certain connection and intimacy anglers experience with a fishery when they are standing in the water.
Jetty
Jetties provide structure that fish tend to congregate too. They are also often located near bays and inlets where there is current – jetties can break up the current giving predator fish a perfect spot to wait for bait.
Stripers range in size depending on where in the country you fish for them – and the techniques and flies can range as well. We recommend, if you're unsure of which rod setup is the best for your area, stop in your local fly shop and they can get you set up with everything you need.