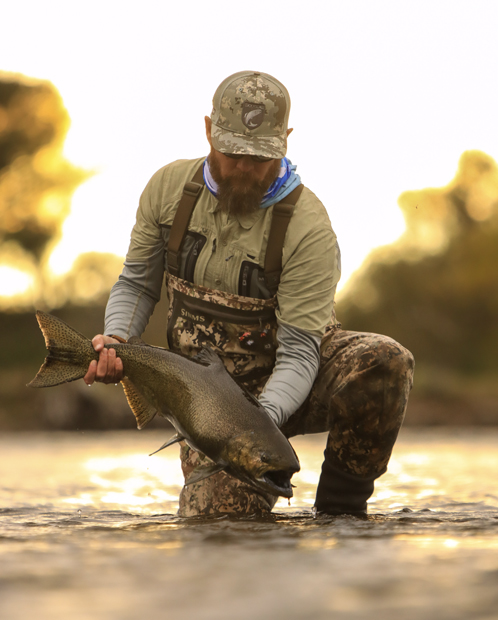 Great Lakes
Salmon Season
In a few weeks, the rivers will be teeming with salmon – which means early mornings, brisk air, the start of fall, and hard fighting fish!
Salmon season is a long-standing tradition in the Midwest where friends and family meet to chase monster migrating fish as they make their way from the Great Lakes into streams are rivers.
Picture yourself on the river at first light. There are salmon in the hole, the birds are singing, you make your first cast. Halfway through the run, the peaceful noises of nature are interrupted by the sounds of chaos as water splashes and cheers and hollers echo through the trees – you're hooked up!
When that moment finally happens – don't you want to be equipped with the right gear?
Our DXF and LRS fly rods have become the go-to rod for salmon fishermen across the Midwest. Make sure you have the right gear and are prepared for this season.
Salmon Rods
DXF
The DXF rods will make you the envy of other anglers on the river – quality components on high performance blanks.
LRS
These are the "get it done" rods – providing exceptional performance at a reasonable price.