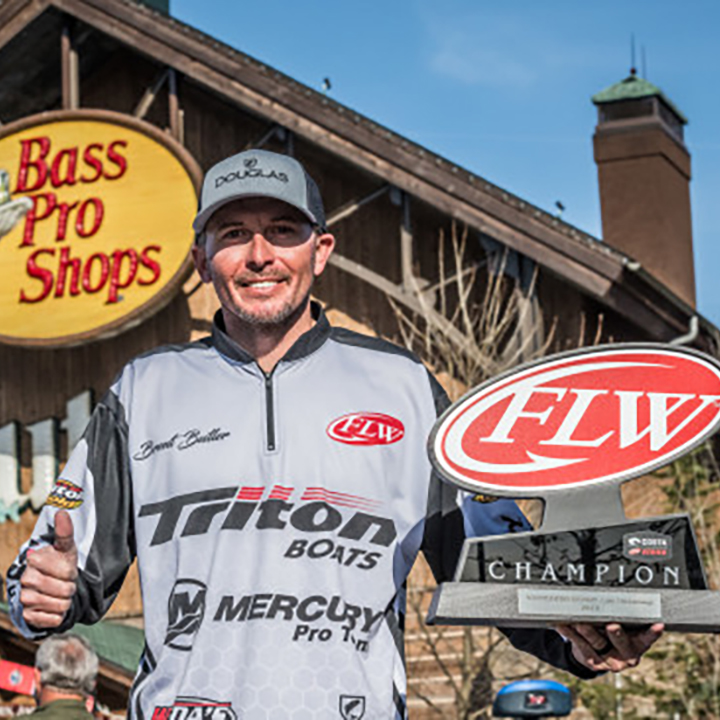 Vonore, Tennessee
Brent is a Douglas Ambassador and pro bass fisherman from Vonore, Tennessee.
The high school teacher and humble family man is a hammer and his passion for fishing is where it all starts.
"God first, family, fishing, outdoors," he says, still wrangling back the emotion of the final weigh-in at the recent FLW Costa Event on Chickamauga in which he pulled off a historic win!. "All I ever wanted to do was compete. I may never be able to do it for a living and that's okay. I'm content."
That desire to compete began early in Butler's life, ever since he saw a Bassmaster tournament on TV for the first time.
"I used to walk the banks with my dad," he recalls. "He would take me to the local Thursday night tournament whenever I was 13 or 14 years, and I would stand there with two rods in my hand just wanting to compete … I got turned down so much, but I didn't quit. I said, 'someday you'll know who I am.'"
If that day didn't come before his win on Chick, it certainly has now. Sacking up a 37-plus-pound bag is an incredible feat. To back it up with two more quality bags and to beat out some incredible anglers (including FLW Tour hammers Bryan Thrift and Buddy Gross) on the final day more than validates it.