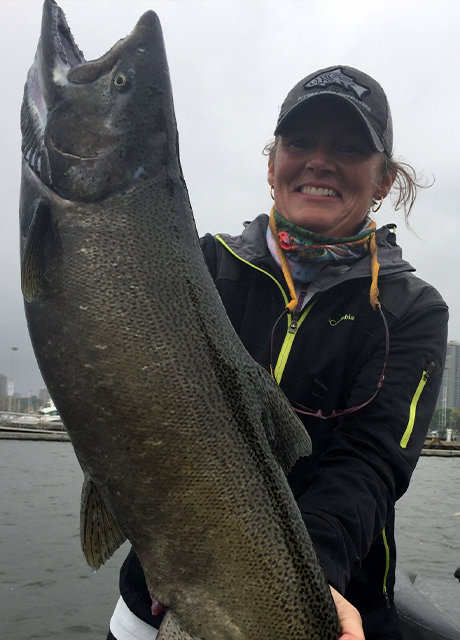 Cherokee, North Carolina
Joy was born in Tennessee and grew up in the mountains of Western North Carolina. Her love of fishing was present from a young age and her family would often keep her occupied on the farm with a large basin filled with water and a live catfish. Joy would pursue the fish for hours on end with a tiny rod and and reel. Fortunately for the catfish , Joy's family never put a hook on ! Joy is still at it today- fishing or guiding others most every day.
After over two decades as a municipal firefighter and overcoming a battle with cancer, Joy has found her true home as a full time guide for Rivers Edge Outfitters in Cherokee, North Carolina. Joy has the perfect outlet to share her enthusiasm for the outdoors and love of fishing with others through wading and float trips at Rivers Edge Outfitters and numerous volunteer activities in the community.