Salmon mooching is a favored technique for many anglers when targeting Pacific salmon in the summer months. Mooching is a very effective tactic because of how closely it imitates a wounded bait fish. Using a mooching rig, the angler slowly lifts and lower the bait – giving it a fluttering motion acts as a wounded fish. It's not like jigging or popping, it's simply lifting and placing with a controlled stroke. Douglas pro Shane Blair is among the best in the business at catching summer salmon. We got a chance to speak with Shane to get a full breakdown on what a salmon mooching rig is and how to fish it.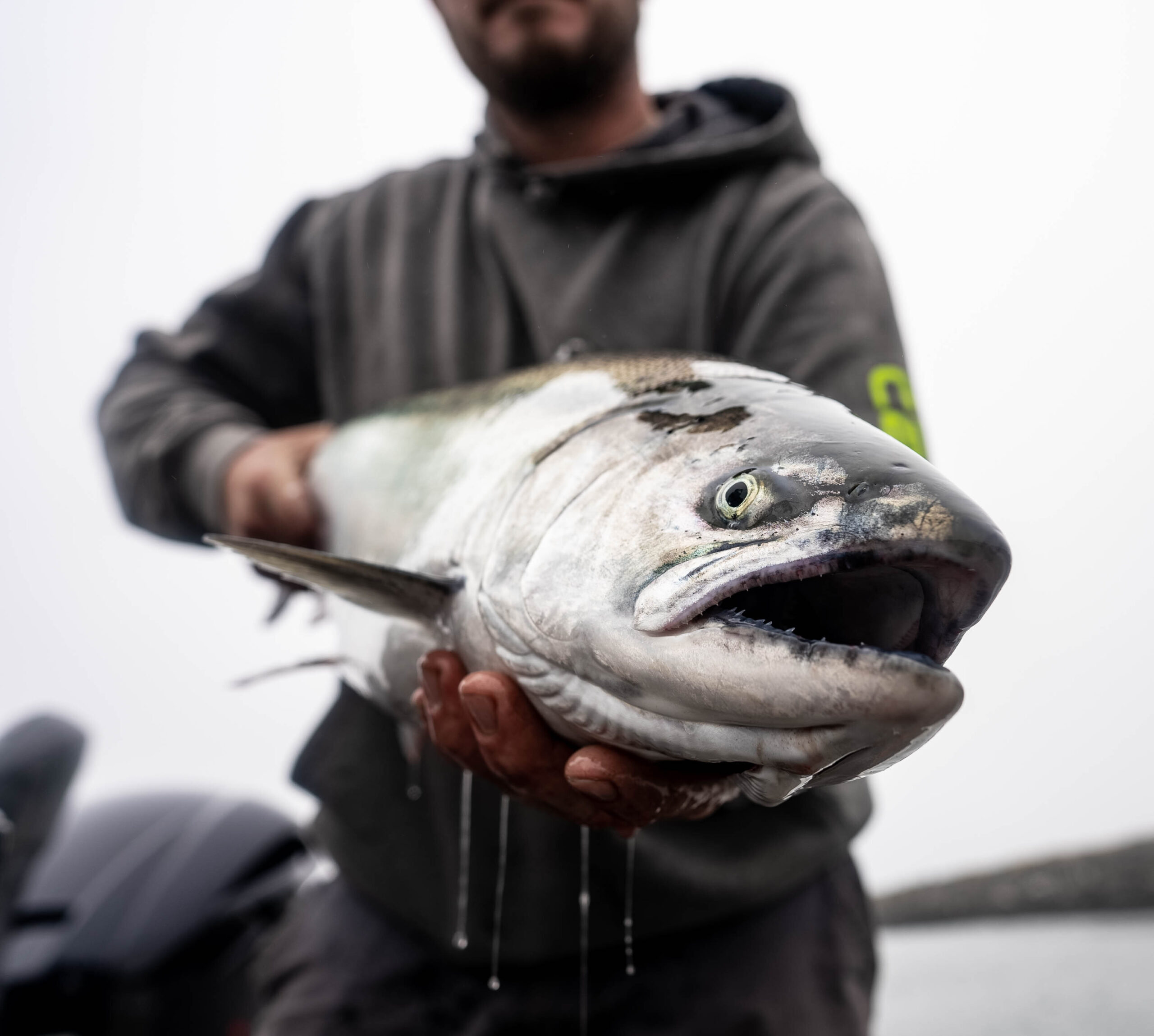 Mooching for Salmon
First, let's go over the technique and how to do it. Mooching for salmon can be done in one of two ways:
By hand (physical): this is where the angler lifts the bait using the rod to give the dying baitfish effect.
Using the boat motor: kicker motor or the main motor depending on the size of the boat. Accelerating and slowing down to pull the bait up and allowing it to sink. This will create the action you are trying to replicate. This is a style of trolling.

Each technique provides their own benefits and are useful in different situations. Physical mooching excels when you're fishing over large pods of fish and don't want to move away from the pod. While trolling is better for locating fish.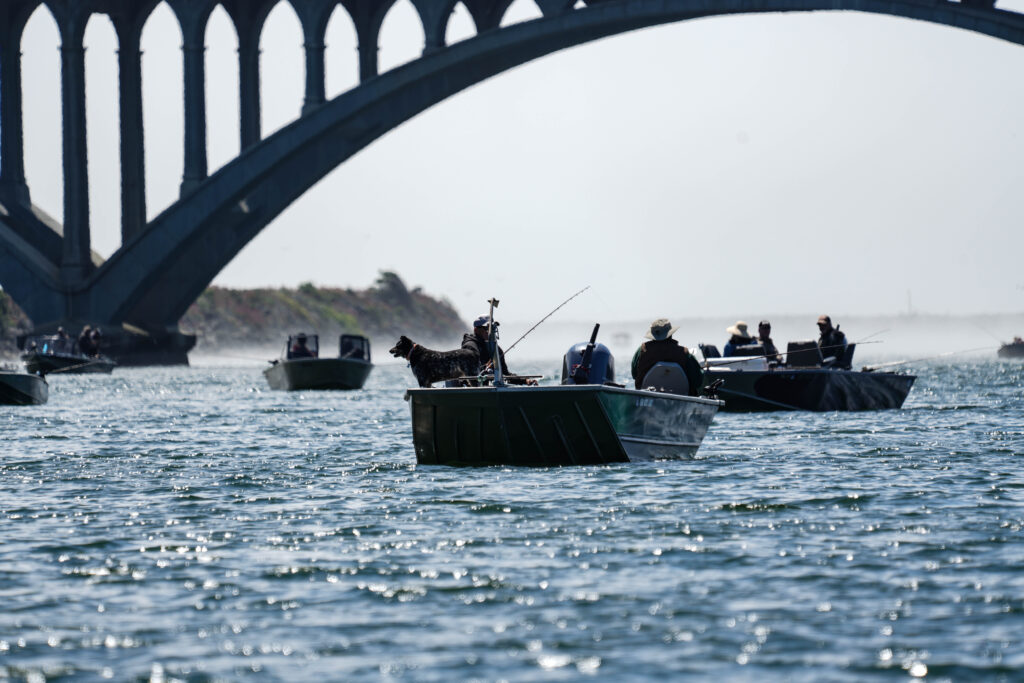 Salmon Mooching Setup
A salmon mooching setup starts with the rod. The best rods for salmon mooching are:
Sensitive
Strong backbone
Durable
Shane's favorite rods to use are the Douglas LRS C9642MF and LRS C10642MF. "These rods are sensitive enough to notice when the bait hits the bottom, but they also have enough backbone to fight these amazing fish. The rod action is very important, but so is durability." Shane takes out clients daily, so the rods need to be able to take a beating from sinkers, rod holders, and gunnel gash. He has used the same Douglas LRS rods for 5 seasons now, and some of his rods have landed hundreds of salmon – they are that durable.

To complete a salmon mooching setup, you need a reel. Casting reels are preferred as they help with the rapid change in line depth. For line, use 65-pound braid attached with a 25lb Fluro leader. Shane says he likes to switch to a 40lb Fluro leader when he really gets into fish to prevent having to re-tie as frequently. 
Mooching Rig for Salmon
Now that you have the rod, reel, and line set up, let's talk about the actual rig. The first thing you need on mooching is a cannon ball or banana sinker weights. Below the sinker you need a swivel with some beads to prevent line twists. After the swivel, attach your leader to your hook. Then attach the bait to your hook. The most common bait used are anchovies, sardines, and herring. Use a bait needle to feed the hook to the desired position. Most mooching rigs use two hooks. Shane likes to use a 1/0 Octopus hook for the front hook, and a 1/0 – 5/0 size Octopus hook (depending on the size of the bait) for the rear hook. These hooks are attached via a fixed Snell or tie via a sliding system.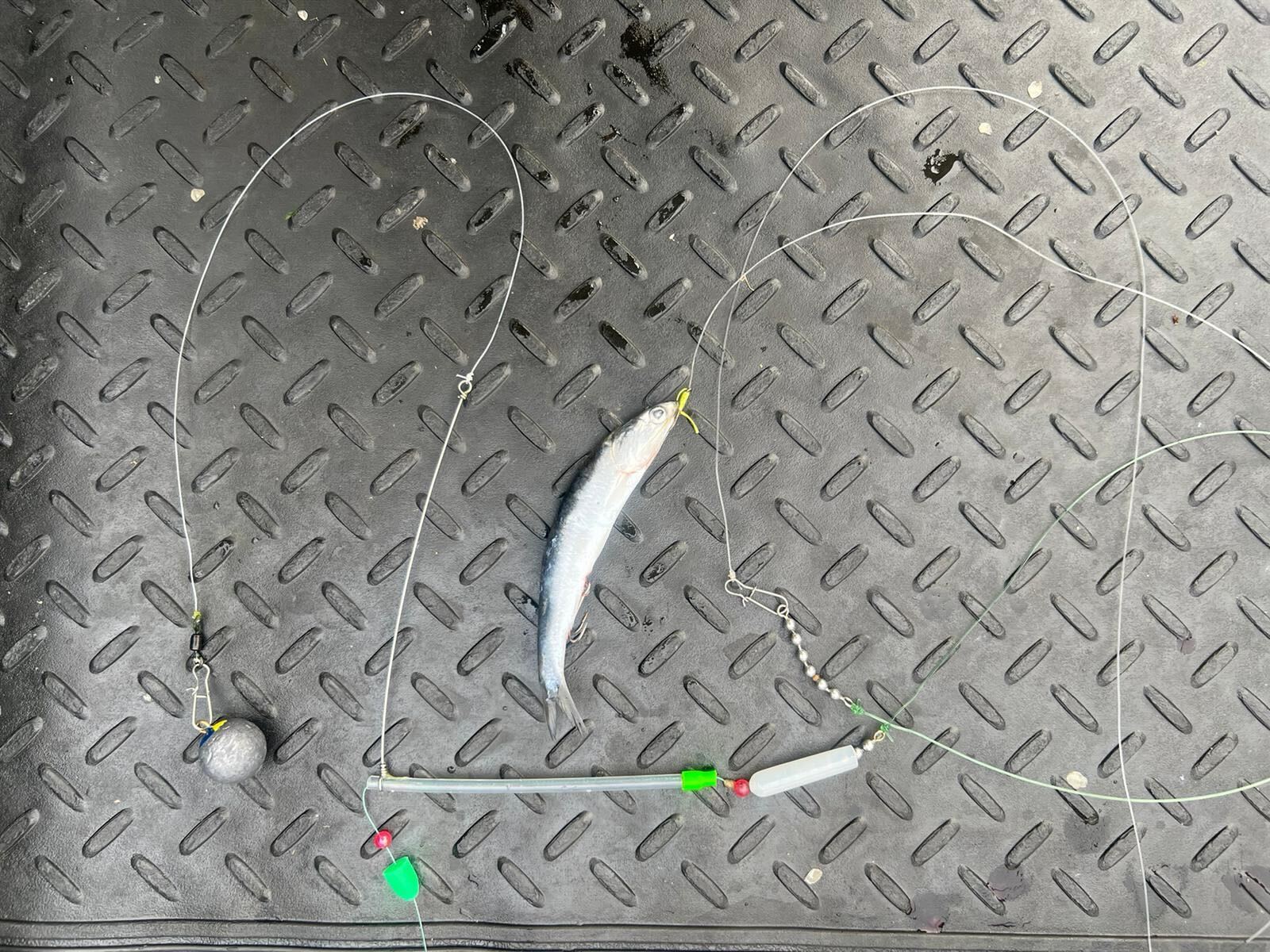 Salmon Fishing the Rogue River
Shane Blair guides year-round for salmon and steelhead – primarily targeting chinook on the Rogue River from April until October. This past spring boasted the best spring chinook return in the last 7 years – with the highest catch rates. He is looking forward to the summer and what he expects to be some of the best fishing they have seen in recent years!
To book a guide trip with Shane, please visit Rogue Bay Fishing. Or connect with him on social media here: Facebook, Instagram