Trout spey is a fun and exciting way to fish for trout and has become increasingly popular in recent years. Trout spey is also classified as swinging flies for trout. Anglers who love swinging for steelhead found a way to scratch the itch while steelhead are unavailable – whether that be due to the time of the year or location.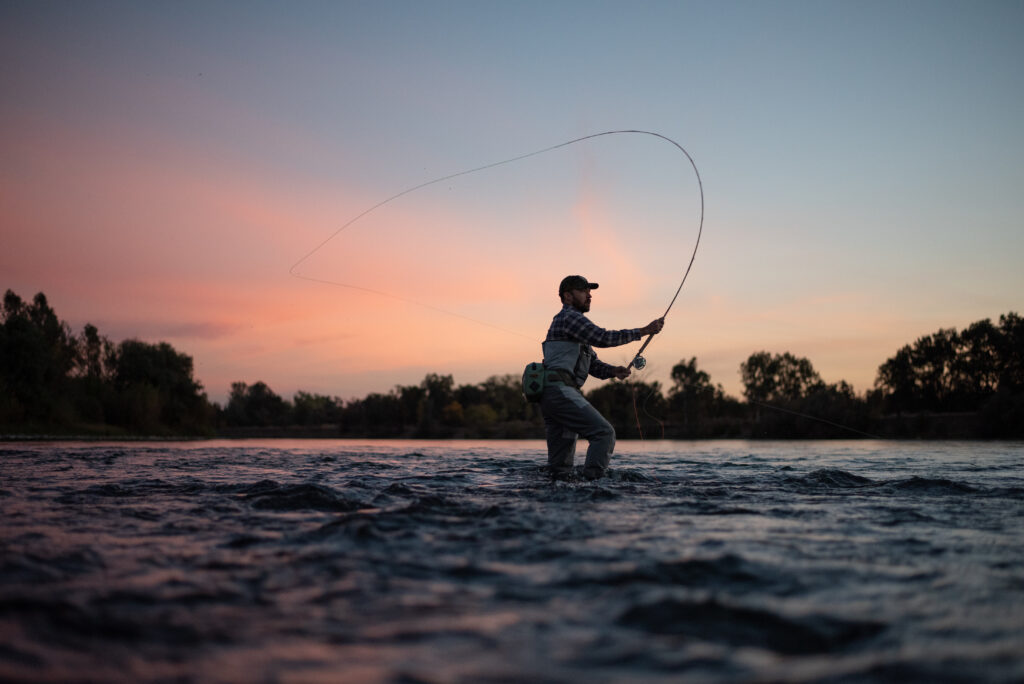 What is Trout Spey?
Trout spey is a technique of swinging for trout using a lightweight two-handed or switch rod setup with either a skagit or scandi line system. The term "trout spey" is a blend of fly fishing terms meshed together. "Spey" is actually a type of casting and not a fishing technique. Anglers use the term "trout spey" to indicate that they are swinging flies for trout while spey casting to deliver the fly.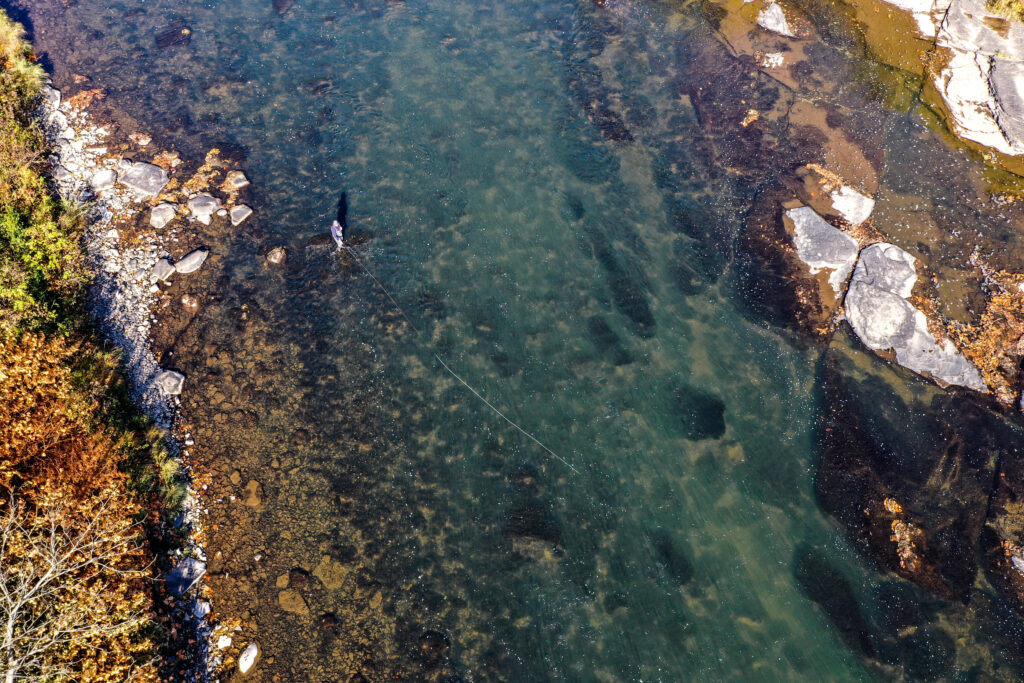 Trout Spey Rods
Trout spey rods are typically between 10'6" and 12'6" feet in length and are available in 2wt up to 6wt. They are a lighter switch or two-handed rod specifically designed for trout. Yellowstone Angler did a nice job of explaining trout spey rods in their Trout Spey Shootout. "Trout spey rods are designed with softer mid-sections, which make spey casting more effortless by allowing the rod to do the work. Used correctly, a trout spey rod will cast your line much further than you could ever cast a 9-foot rod while using less effort. They are also particularly useful while wade fishing in areas that don't have much room for a back cast. In spots like this, with the proper spey cast, an angler can effectively throw 60-100 feet and beyond with ease."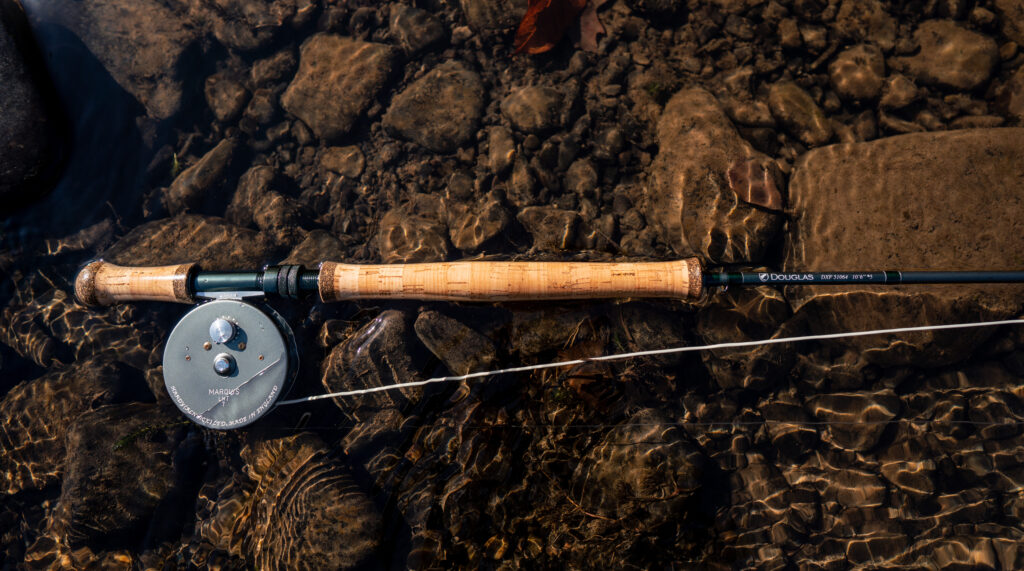 The Best Trout Spey Rod
When determining the best trout spey rod, there are a few things to consider:
Rod Action: medium fast to fast action trout spey rods are more versatile and easier for beginners to cast than a slow or super fast action rod.
Accuracy: is the rod responsive enough to deliver the fly where the angler is trying to cast?
Power: does the rod have the power to turn over longer leaders and larger flies?
The Douglas DXF 10'6" 5wt won "Best Mid-Priced Trout Switch Rod" in the Yellowstone Angler Trout Spey Shootout. They go on to write "the DXF is the best trout switch rod on the market!"
Click here to view and purchase the DXF 10'6" 5wt from Yellowstone Angler.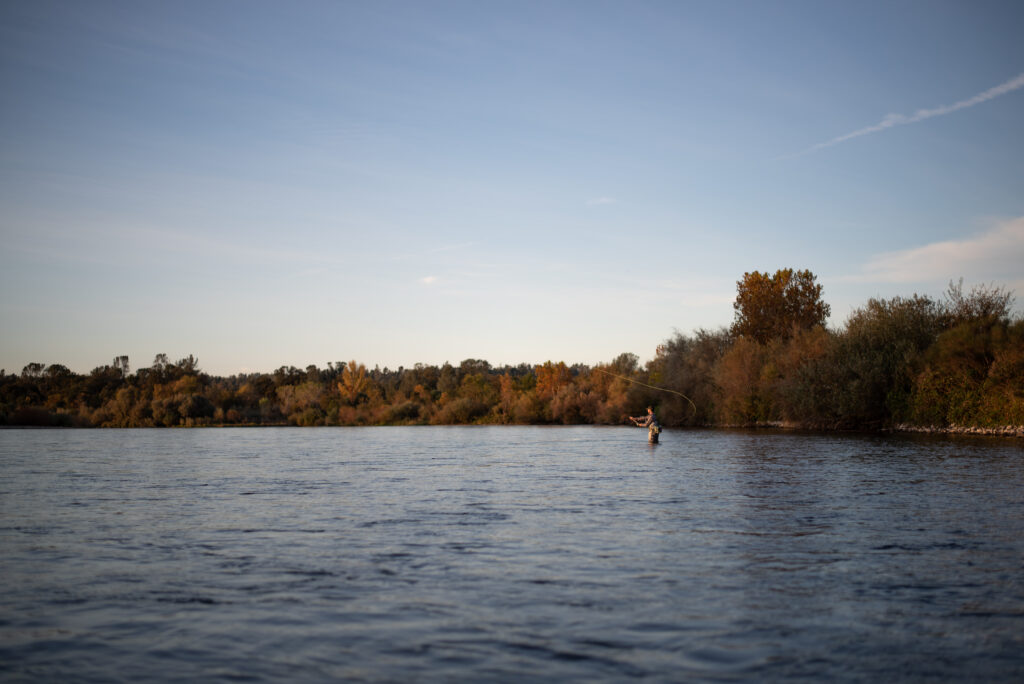 Trout Spey Setup
Trout spey setups include:
Trout spey rod
Large arbor reel
Trout spey specific line or a skagit/scandi line setup with the appropriate grain wt for your rod
Floating, intermediate, and sinking tips
Fly line companies have made it easier and simpler to get into the trout spey game. Companies such as Rio Products and Scientific Anglers make trout spey lines that are categorized by rod weight and are integrated with running line. This means, if a beginner is wanting to get a line for their new 5wt DXF trout spey rod, they simply purchase a 5wt trout spey line – simple.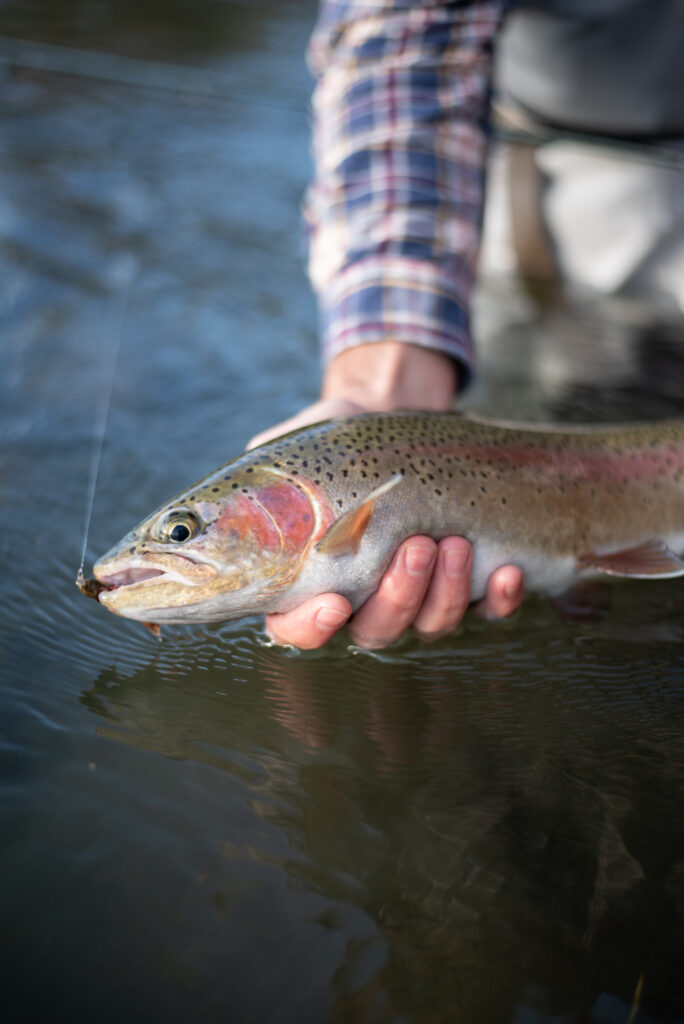 Trout Spey Tips
Here are a few trout spey tips to help you catch more fish while on the water:
Certain water is better for swinging than others. Avoid pools and currents where the flow is not even. Swirling current is harder to swing.
Don't be afraid to fish smaller flies, swinging a soft hackle during a hatch can be an effective way to catch rising fish.
Cover water!
Change your floating, intermediate, and sink tips out depending on conditions and the run you're fishing. It is important to get your fly in front of fish. Unless the fish are coming up to the surface for your soft hackle, put a sink tip on to get down to the fish. The deeper the run, the heavier tip you need (typically).
Concentrate your fishing efforts on mornings and evenings when the sun is off the water. You can catch fish in the middle of the day, but it is less common.

Douglas Trout Spey Rods
Douglas makes a few different high-performance trout spey rods that are perfect for anglers looking to expand their rod locker or are new to trout spey fishing. Below is a list of our trout spey rods:

To test or cast one of our rods, visit a dealer near you or purchase a rod online and have it delivered to your home! All Douglas fly rods come with a lifetime warranty – we have one of the quickest turn arounds on broken rods in the industry!