Finally! The last bit of ice sits on the corner of your favorite lake and it's the first 65-degree day of the year. Early spring bass fishing can be challenging but can also be a great time of the year to be on the water. Lethargic winter bass begin to migrate to the shallows and start to think about feeding heavily as they prepare for the spawn. Early spring bass fishing is different on all bodies of water but here are some general tips and tricks from Douglas Pro Garrett Paquette that should help you find success – no matter where you're located.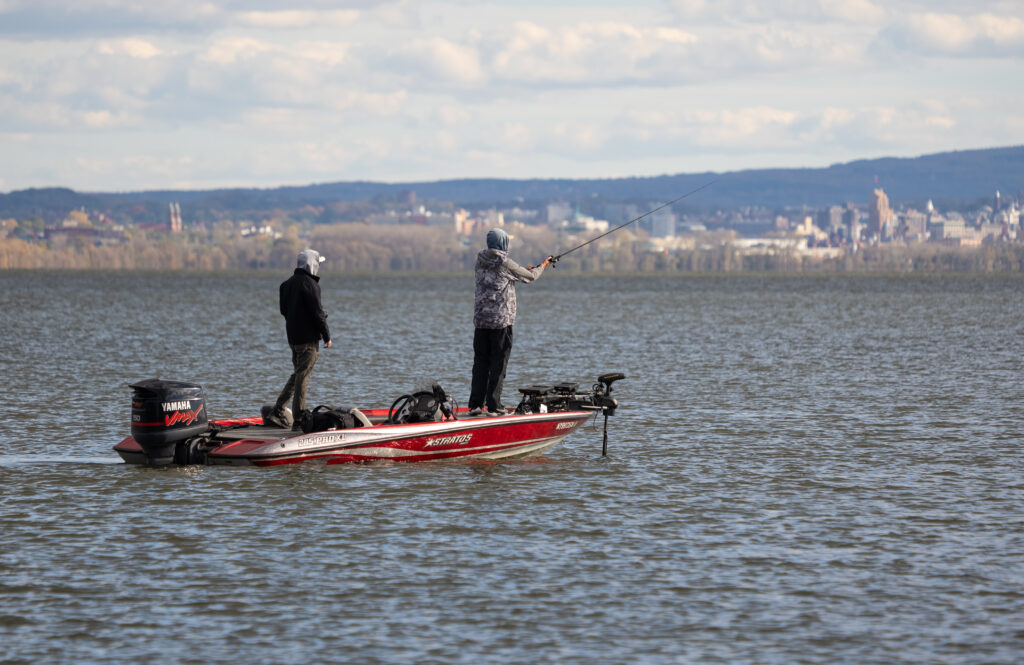 Early Spring Bass Fishing Tips
Catching bass in early spring can be challenging because the water is typically still cold – which makes them more lethargic. The key is to fish very slow and find the warmest water you can. Bass and baitfish tend to seek out the warmest water they can find this time of year to start speeding up their metabolisms and feed. Fishing slowly is crucial because the fish are not very active and are not willing to expend too much energy chasing prey. In the warmer water conditions, the strike zone could be a few feet but, in cold water, it is a lot less.
Here are some early spring bass fishing tips:
Plan your fishing around warmer days
Slow down your retrieve
Cover water – try and find the warmest water possible
Consider downsizing your presentation – think finesse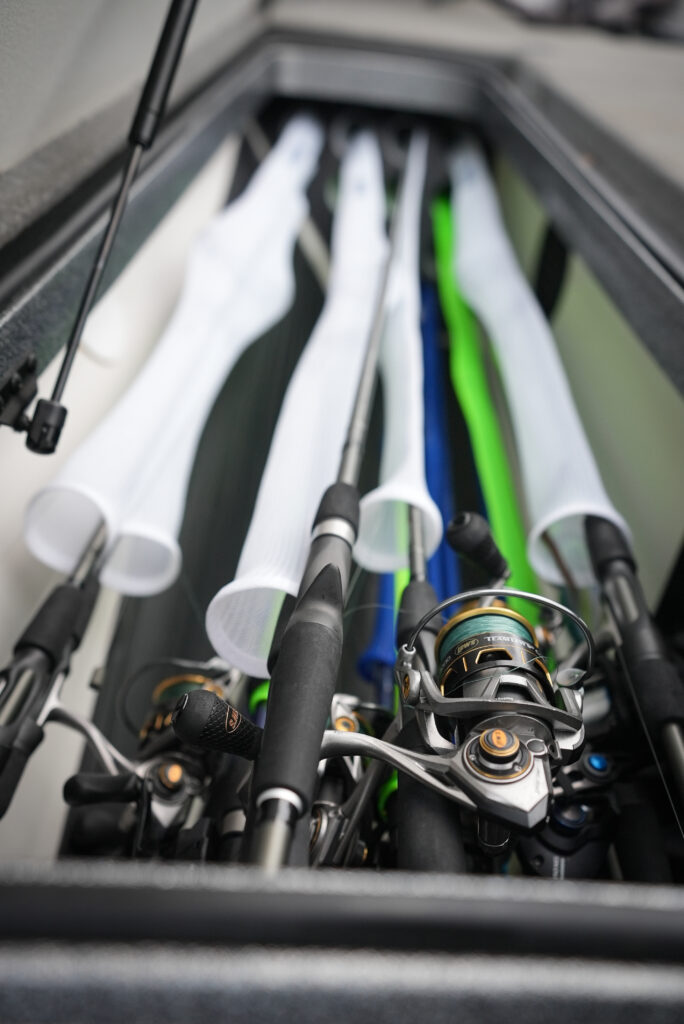 Where to Find Bass in Early Spring
In the spring, bass tend to school up in large groups. These groups position themselves based on cover/forage available in the lake and present weather conditions. Pieces of cover that hold warmth better such as wood or rock are great starting points to look for them. Intermediate areas between wintering holes and spawning grounds are also great areas to focus on. In the early spring, bass seek out the warmest water available. A couple degrees can make a huge difference!
Here's where to find bass in early spring:
Deep weed edges
Deep structure such as rocks, sunken trees, etc.
Creek channels
Large docks (on warm, sunny days)
Large rock flats (on warm, sunny days)
Overwintering holes (if still cold)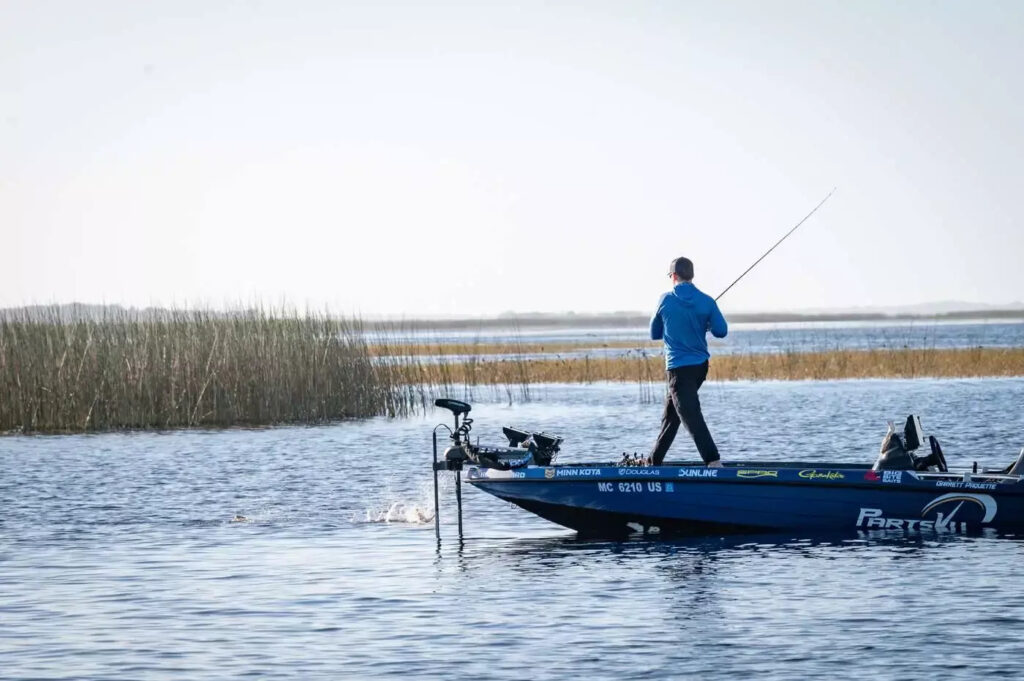 Best Time to Bass Fish in Early Spring
When it comes to early spring bass fishing, the best time to be on the water is during the warmer days. Typically, the afternoons are better than the mornings because the sun raises the water temperature throughout the day. These days are also the most comfortable for the anglers which makes being on the water more enjoyable. Be sure to pack enough warm clothes even if the air temperature is 70 degrees as the wind blowing over the cold water will bring a chill with it.
Best Early Spring Bass Fishing Lures
The best fishing lures for early spring are subtle ones that trigger reaction strikes. They also need to have the ability to be slowed down. Be sure to select baits with a tighter wobble and smaller profile. Matching the hatch is also important.

The following are some of the best early spring bass fishing lures:
Chatterbaits
Small paddle tails 2-3 inches on 1/4oz jig head
Lipless crankbaits
Squarebills
A-Rigs
Jigs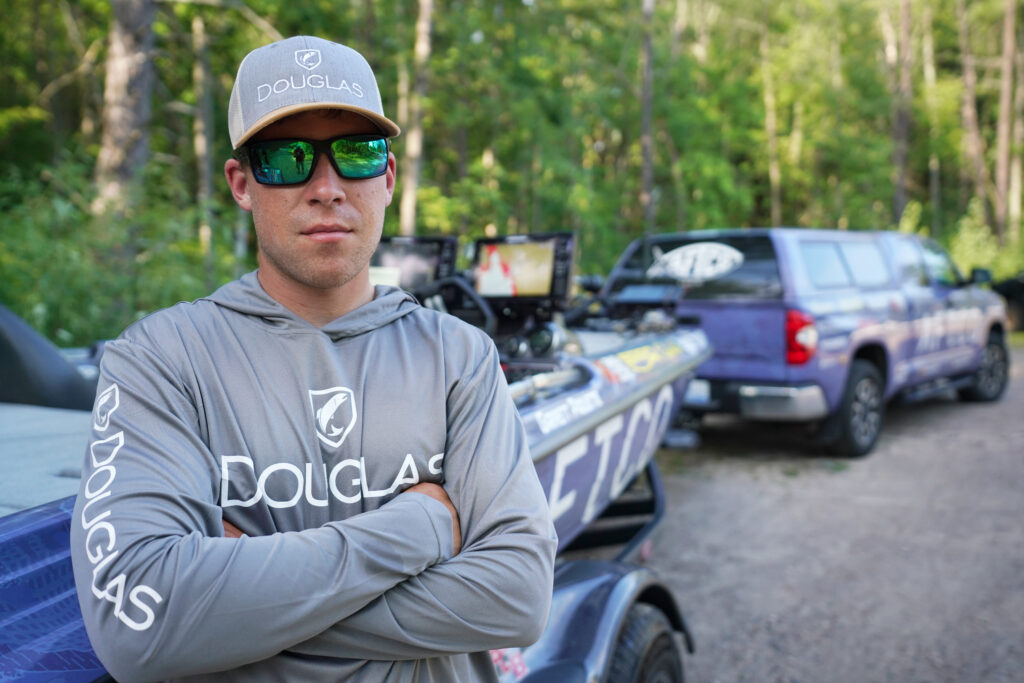 Douglas Pro – Garrett Paquette
Garrett's Favorite Early Spring Lure:
Favorite Early Spring Piece of Gear:

Garrett Paquette is a Bass elite angler from Michigan. He spends much of the early spring fishing the local lakes in Michigan. At the age of 24 years old, Garrett fulfilled his dream of making a living in the sport of bass fishing by qualifying for the Bassmaster Elite Series. Garrett spent his summer growing up in the small northern Michigan town of Alpena in his early years, the fishing rich culture was quickly ingrained in Garrett's DNA. What was simply a fun hobby to do while there was time to kill, quickly turned into a burning passion he could not get enough of.

Connect with Garrett on Social Media
Instagram: @GPaquetteFishing
Facebook: @GarrettPaquetteFishing
Additional Resources: