Fall bass fishing is here! Along with it comes brisk boat rides and changing colors accenting the water's edge. As the temperatures drops, bass begin to scatter and bait fish begin to school up. This can be one of the most challenging yet rewarding times of the year to chase bass as they fatten up for the winter. The baitfish and feeding bass are constantly on the move and you can typically find bass in a variety of locations throughout the body of water. This can make them difficult to pattern as you can catch them in a variety of ways.
Early Fall Bass Fishing Tips
Douglas Pro, Joe Grafeman had a few tips for anglers looking to improve their fall fishing success.
Fish will be on the move so don't hesitate to do the same.
Find the bait – bass will be targeting baitfish if you aren't getting bumped or have them in your sights stay on the move.
Keep an open mind. Patterns will be changing with the weather. Bass may be heavy in a spot one day and gone the next.
Shallow flats, docks and creeks will be the main locations bass cruise for bait.
Fall Bass Fishing Lures
Joe Grafeman says that crankbaits are one of his favorite lures to throw this time of year and the Livingston Howeller Craw (Color-Guntersville Craw) is his go to. Selecting the proper rod for a crankbait is crucial to fishing the bait effectively and getting more bites. A proper rod will also allow you to land more fish.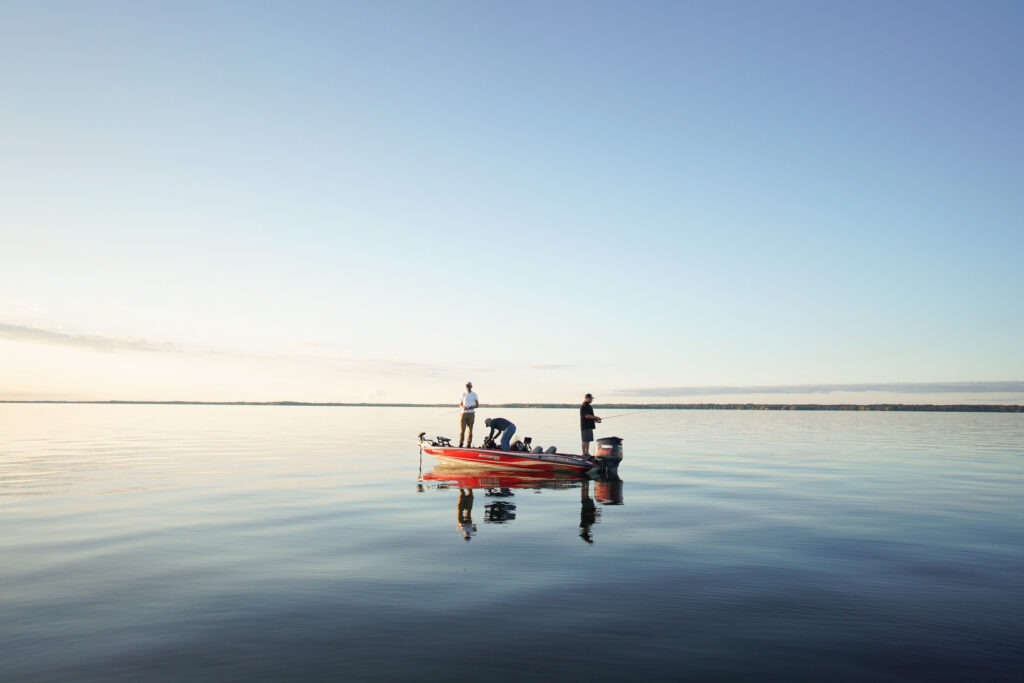 The Best Rod Crankbait
Here are the categories that define a good cranking rod:
Casting ability – It's important to cast your bait as far as possible so your crankbait can dig down to the appropriate depth before arriving in the strike zone.
Action – Cranking rods have more of a moderate action. This helps keep fish pegged when using treble hooks – helping you land more fish.
Length – Most cranking rods are between 7'0'' and 7'11''. These can vary depending on the sizes of crankbaits. Smaller the crankbait the shorter the rod in most cases.
Power – Cranking rod powers are dependent on the size of the crankbait and cover being fished. For most lipless and square bills, medium power is appropriate. A mid-size crankbait requires a medium heavy. For deep cranks, heavy power rods are recommended.
Douglas Crankbait Rods
We offer a variety of casting rods that are perfect for fishing crankbaits – in both our high-performance rod series.
DXC 704M – for small/medium cranks
DXC 763MF ­– for small/lipless cranks           
DXC 764MF – for medium/smaller deep cranks
DXC 805MF – for deep cranks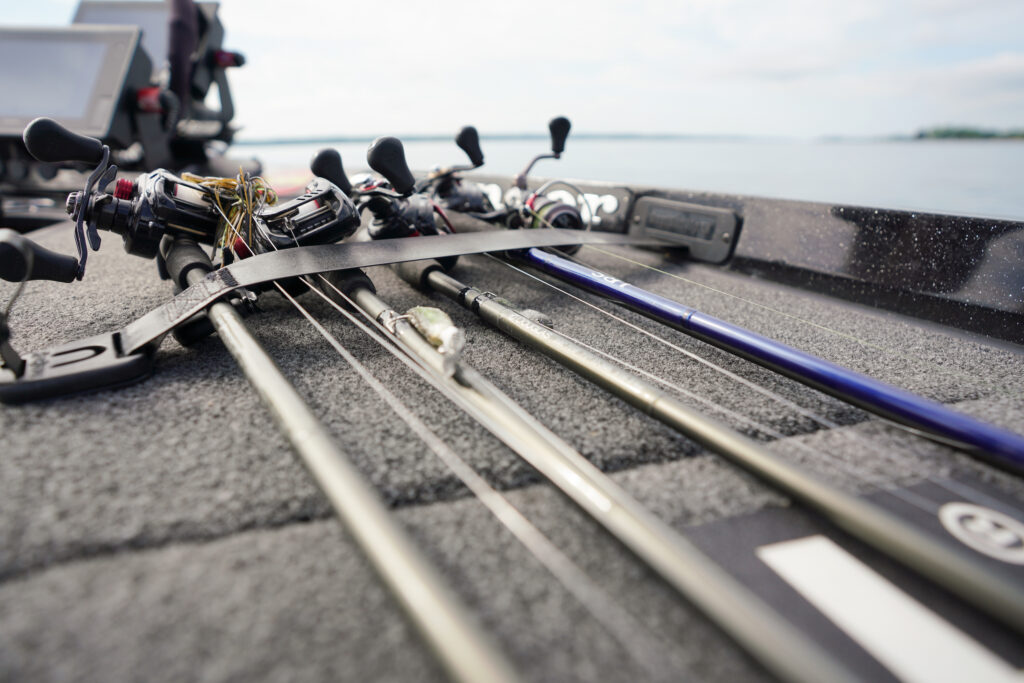 Fall Bass Fishing Baits
Baitfish are the primary prey that bass key in on during the fall, but they also won't pass up an easy crawfish/bluegill/goby meal. You can catch fish on just about everything during the fall but crankbaits, buzz baits, swim jigs and other presentations that resemble small baitfish are often a good place to start.
These baits are great for covering water which can be important during the fall because the fish are so spread out and on the move.
The most important skill of fall fishing is to have confidence in what you are throwing and to keep an open mind. Bass are feeding but it may take time to find them. Throwing something you have confidence in and covering a lot of water will help you put more fish in the boat this fall.
Swim Jig Rods
Swim Jigs and swim baits are a popular choice for most anglers during the fall. They are easy to cover water with and can be fished effectively around a wide variety of cover such as docks, laydowns, and grass edges. Swim jig rod length will vary depending on how you plan on fishing the jig. You can flip, cast, and skip the jig. Power is also dependent on the size of the jig and how you fish it. A medium power rod is more suitable for small jigs while a medium heavy is more suitable for large jigs. The action is also important. Unlike crankbait rods, you want a fast tip. This helps you set the hook with better penetration.
Ready to add Douglas casting rods to your quiver? Find a dealer near you to cast one today or visit an online dealer to have one delivered to your home.
Douglas Pro – Joe Grafeman
Joe is a professional tournament angler and a full-time fishing guide in the Ozarks. To book a fishing trip with Joe, visit JGF Guide Service – you won't be disappointed! Learn more about our pro Joe by visiting him on Instagram at @Joebassman