Fly fishing for bass is rapidly growing in popularity, especially during the summer months when river temps rise – shutting down trout fishing. Bass have a lot going for them. They are aggressive, they eat flies violently giving the angler an amazing visual experience, and they are very hardy as they thrive in high water temps.
Summer river closures across the country over the past decade forced fly anglers to scratch the itch to fish by targeting warmwater species such as bass, panfish, and carp. Once people discovered how much fun it is to catch bass on a fly, it really took off. You can catch them in rivers (out of a drift boat is a fun way to spend a day) or in your local lakes and ponds.  There are guide services all over the US that specialize in targeting bass with a fly and the season runs from early spring through fall.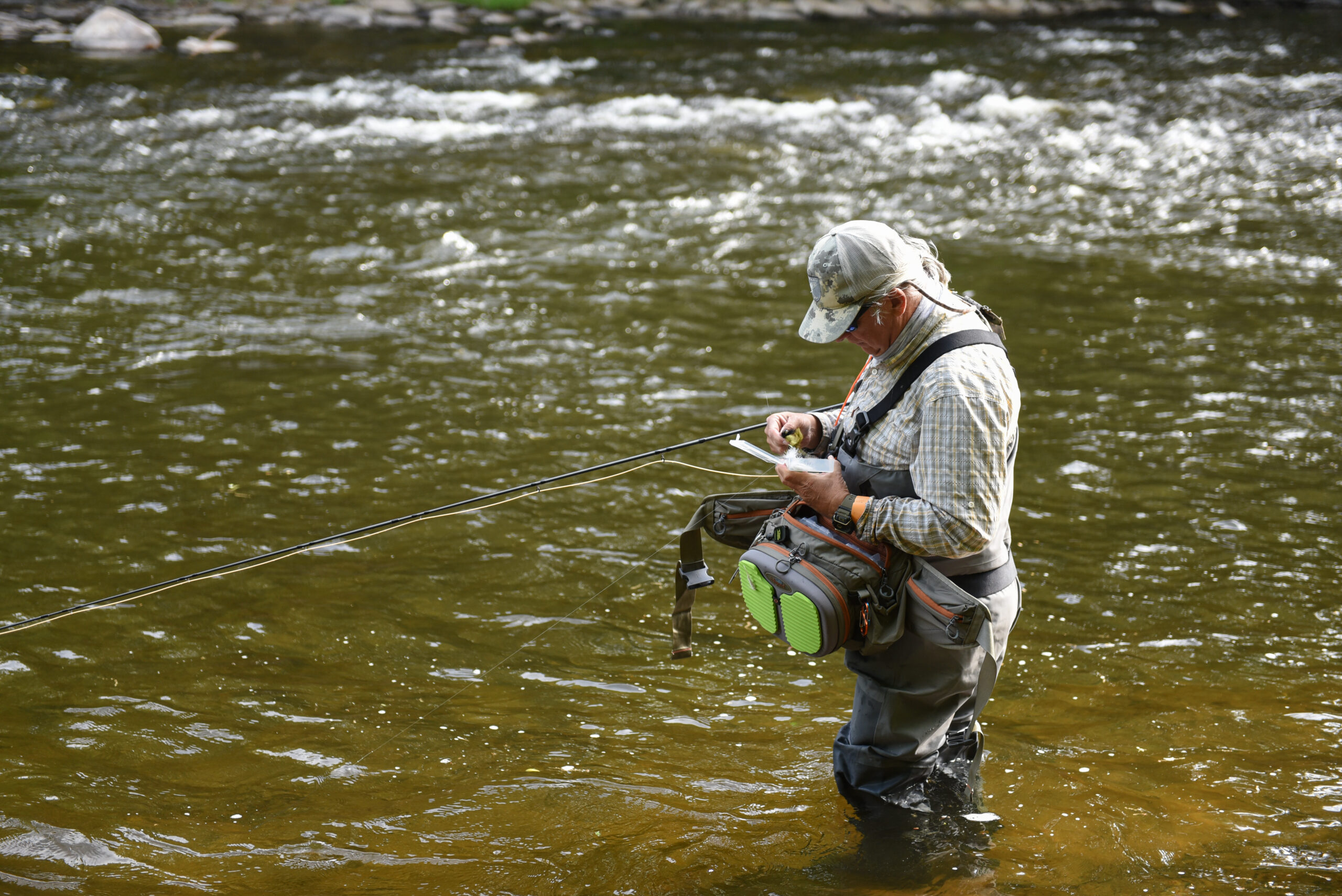 How to Fly Fish for Bass
Here are a few tips and gear recommendations to help you find more success fly fishing for bass.
Target structure – bass love to hold near large boulders, sunken logs, docks, weed beds, etc.
Give the fly action – there is something about a jigging motion that drives bass crazy. Strip and pause your fly to give it the fluttering, jigging motion.
Use sink tips when the topwater bite is slow – getting the fly down to a fish's zone will increase your chance of soliciting a bite.
Fish flies that mimic their natural diet – learn what fish eat in your local river or lake.
Change techniques and flies until you find something that works – conditions, feeding patterns, etc. can change daily. What worked yesterday may not work today. Don't be afraid to try new things.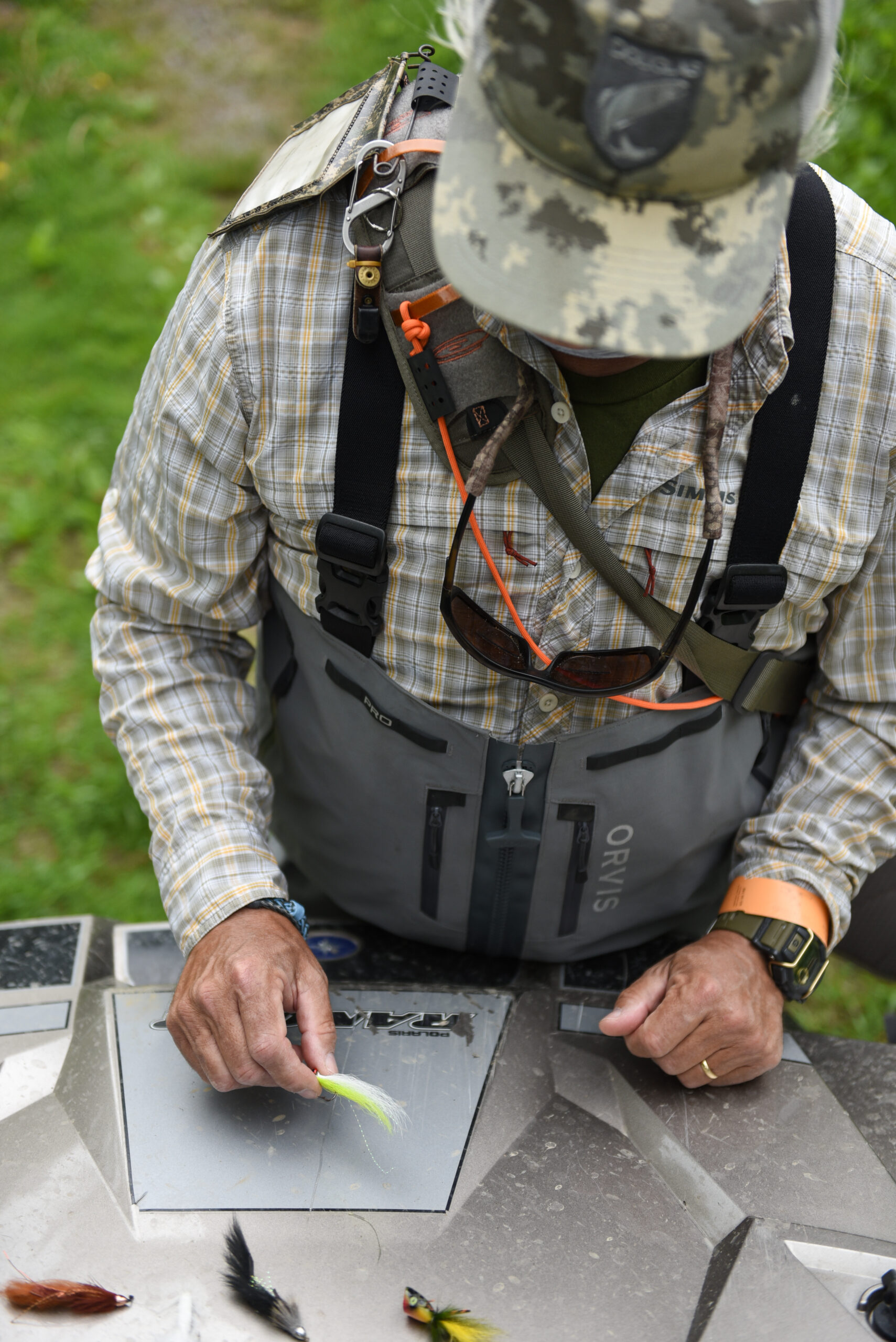 Best Fly Rod for Bass
The best fly rod for bass is a moderate-fast to fast-action 7 weight fly rod. Here's why! Whether you're making short casts with sink tip and large streamers or smaller flies at long distances, the characteristics of a great fly rod for bass are the same.
The best fly rod for bass is:
Moderate-fast to Fast-action
Powerful
Accurate

Anglers who fly fish for bass will at some point be throwing heavier setups – whether that's sink tips or large, weighted flies. The fly rod you're using needs to be able to deliver the heavier setup accurately and efficiently. It also needs to be able to rip the line and fly through the water to set the hook on a fish. 7 weight fly rods that are the most common weight to use for bass. However, 6 weight and 8 weight fly rods also serve a purpose when fishing for bass. Anglers that chase smaller, largemouth bass on top water may even prefer to use 4 or 5 weight rods.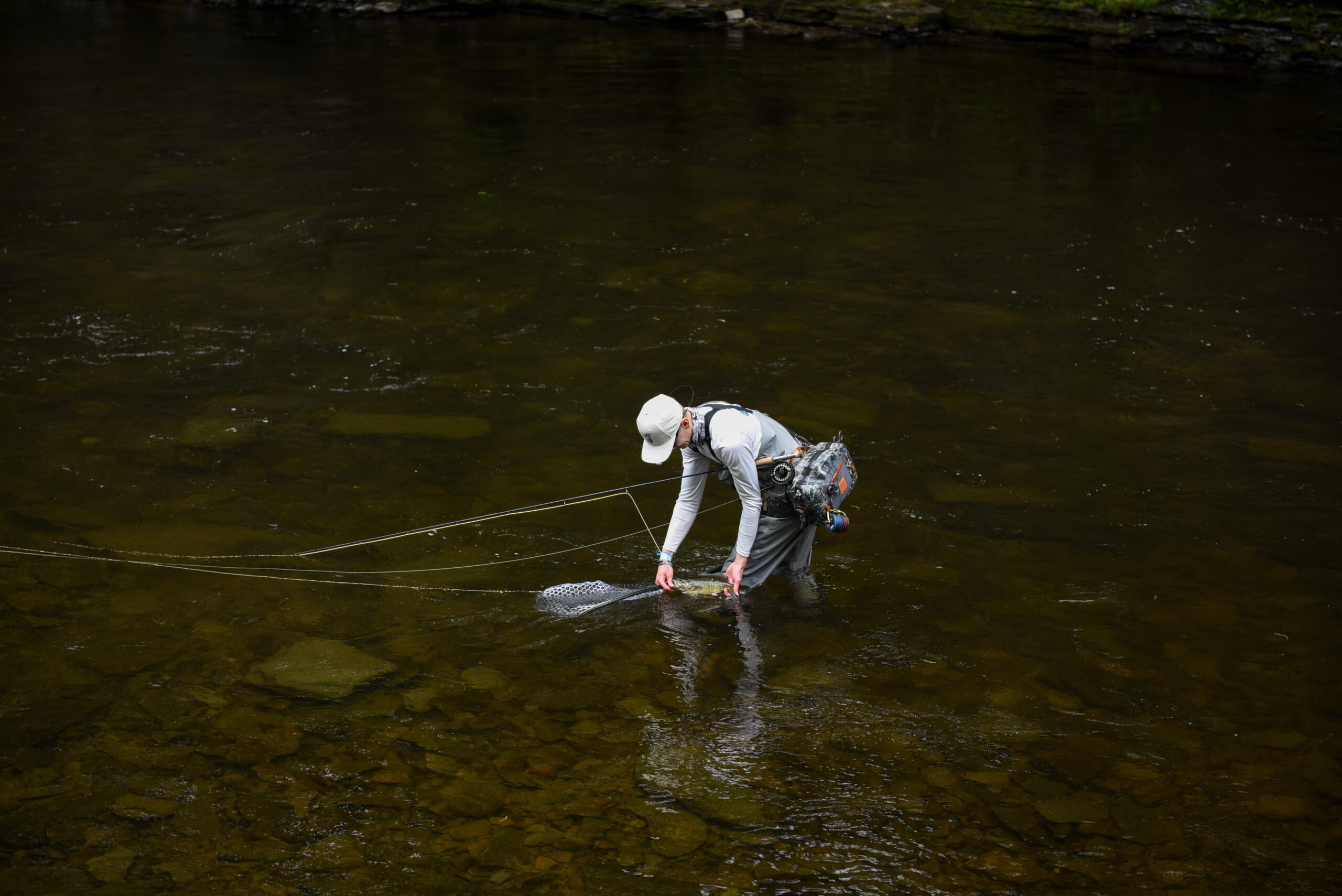 Best Flies for Bass
Douglas Pro – Tim Flagler of Tightline Productions breaks down his top 5 flies for bass:
White Wooly Bugger
Clouser Minnow
Barr's Meat Whistle
Conehead Bunny Muddler
Classic Popper (topwater)
Douglas Fly Rods for Bass
Douglas offers a variety of rods that are perfect for fly fishing for bass – all of which come with a LIFETIME WARRANTY!

Tim reviews the SKY G 9' 7wt:
Visit a dealer near you to cast and purchase a Douglas fly rod for bass, or see our online dealers to have one delivered to your door.
Additional Resources: