The days are getting longer, the water is getting warmer, and the fish are starting to feed – heavily! Spring produces some of the best trout fishing of the year and is often the time the largest fish are caught. Get on the water and find success with these tips and tactics!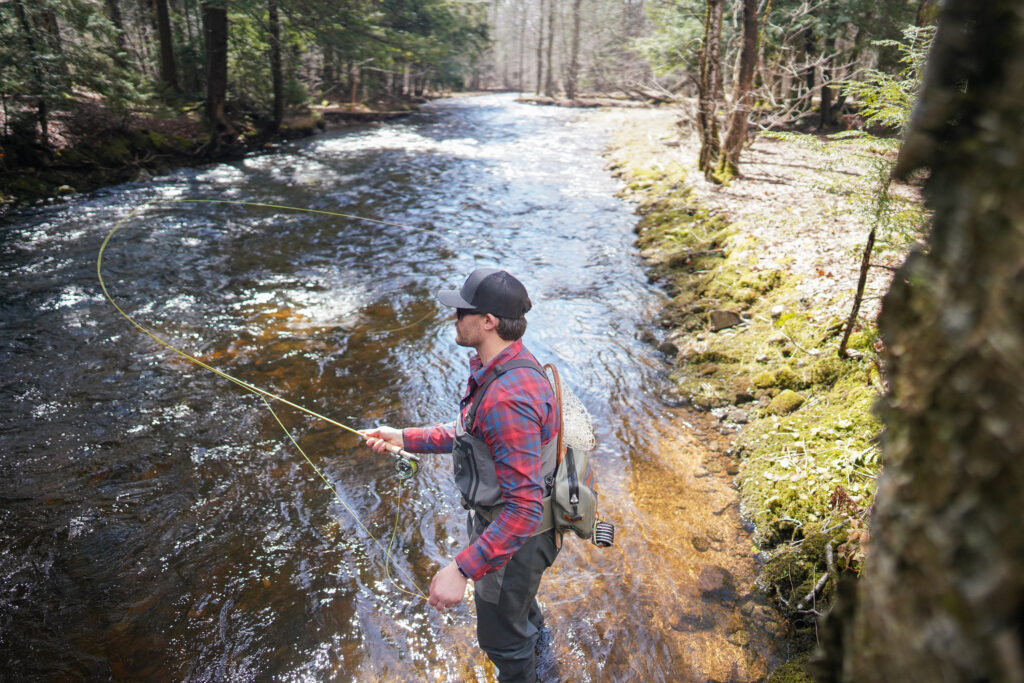 Spring Trout Tips
Here are a few tips that will help anglers get into more fish this spring!
Use a multi-purpose fly rod: this will allow you to be able to fish any technique. It is common in the spring to fish streamers or nymphs in the morning, then dries in the evening as a hatch begins.
Have an extra spool with sinking line: streamers are extremely effective in the spring – especially when the river is rising. A sinking line will get the fly in a fish's zone.
Fish warmer days (preferably warm, cloudy days): cloud cover can produce action all day long. Warmer days will get the water temps higher, helping get the fish and bugs active.
Cover water: don't sit in one spot, cover the water and find active fish.
Use USGS Water Data: monitor water levels and flows. Plan days when the water levels are favorable for fish activity.
What Do Trout Eat in the Spring
As the water temperature rises in the spring, so does a trout's metabolism. They become more active and feed more frequently. In the spring, trout feed heavily on the following:

Aquatic insects: a staple food source for trout.
Worms and leeches: a substantial meal with minimal energy exertion.
Smolt: there are a variety of species of smolt in the US. A smolt is a young, juvenile fish that are easy meals for trout.
Lamprey: migrate into the rivers to spawn in the spring. Chestnut lampreys are prevalent in many trout streams across the county – especially in the Midwest.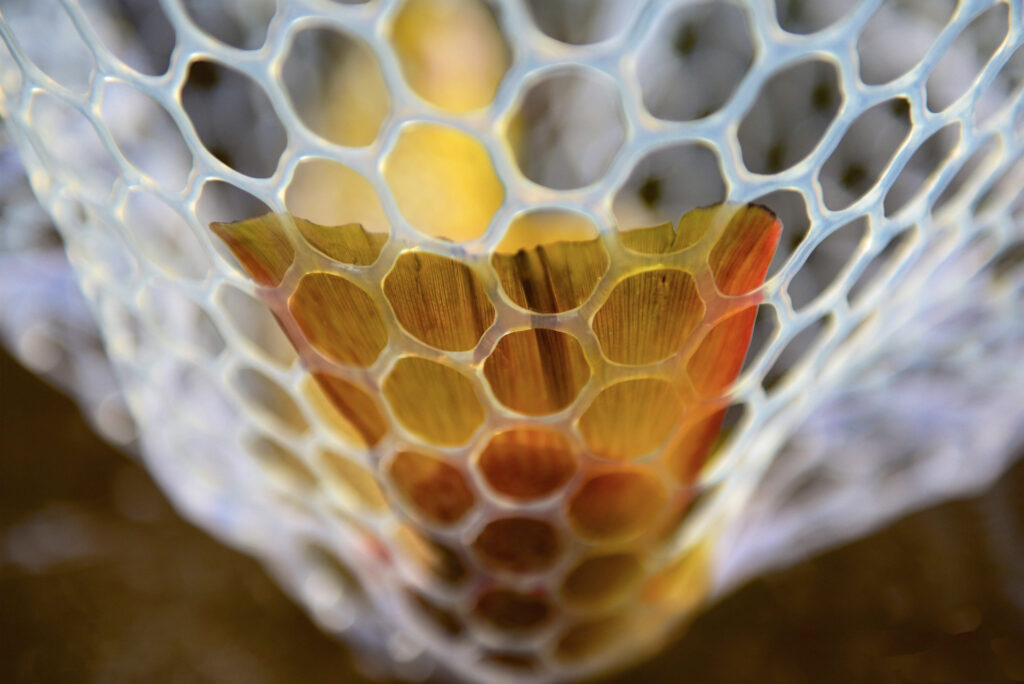 What Flies to Use for Trout in Spring
First off, we recommend visiting your local fly shop to get the latest information on the river systems in your area – as well as which flies to use. That being said, there are several patterns that will work all over the country.
Dry Flies:
Parachute Purple Haze: a deadly dry fly for a variety of hatches in the spring.
Blue Wing Olive: emergers, duns, and spinners are important to have. BWO hatches are finicky and can happen at any time.
Mercer's Missing Link: one of the most effective caddis flies on the market, especially for picky trout.
Nymphs:

Streamers: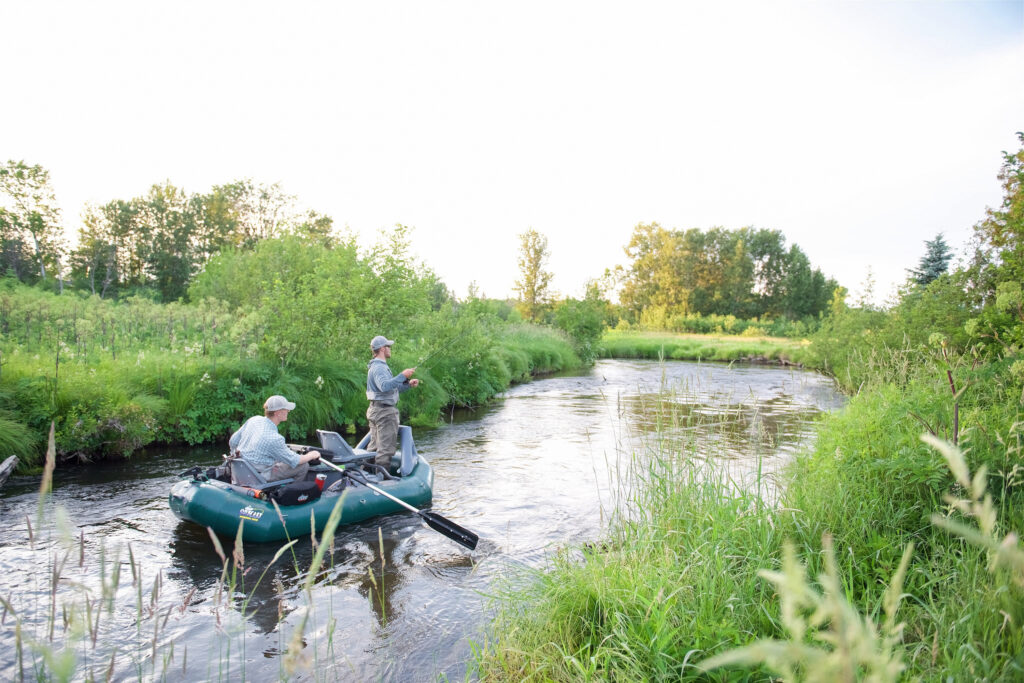 Best Fly Rod for Trout
The best fly rod for trout varies depending on the technique being used, the size of flies, the location, size of fish, and the conditions. For example, if you are fishing small dry flies to rising trout (on a bluebird day with no wind), a 9' 5 weight fly rod would be one of the best rods to use. Whereas if you're fishing with large streamers and heavy sink tips, a 9' 8 weight fly rod might be the best choice.
Without getting too deep into the weeds, there are some rods that win overall "best fly rod for trout." Moderate-fast to fast-action fly rods that are considered "multi-purpose rods" can handle a variety of techniques. Anglers can switch from dry flies, streamers, and nyphms throughout the day without having to change rods. 9' 5 weight fly rods are the most popular fly rods for trout – they are the workhorse rod for anglers across the country.
Depending on where in the country you fish, a case could also be made for 9' 6 weight fly rods to win the award. They can handle wind, larger flies, and tandem rigs (such as a hopper-dropper) easier than a 5 weight can. They are the second most popular rod for anglers.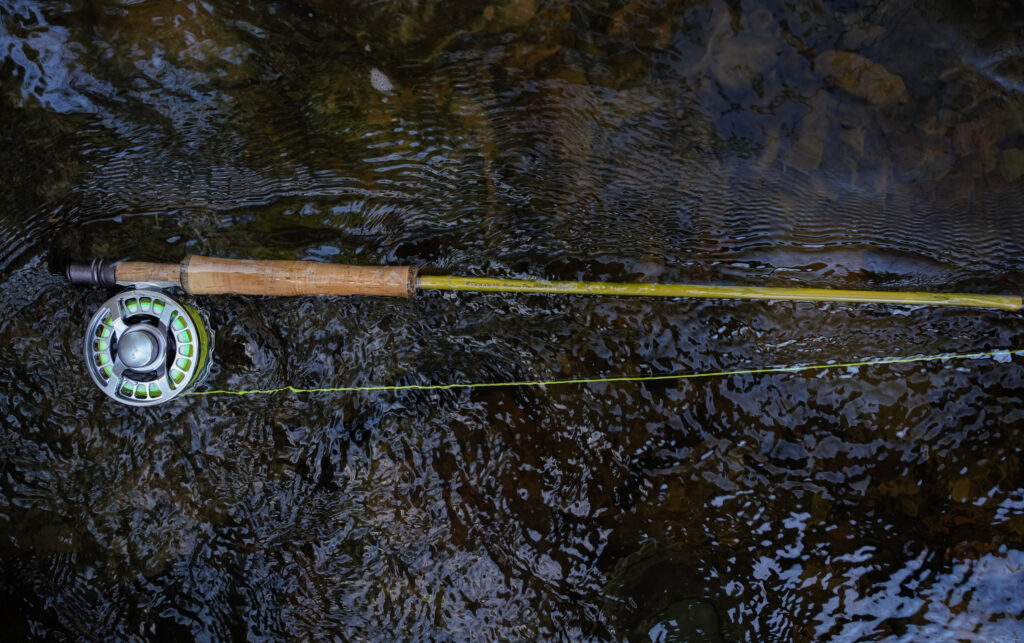 Find a Douglas Dealer
Visit a Douglas dealer near you to cast and purchase a Douglas fly rod for trout, or see our online dealers to have one delivered to your home.
Additional Resources