Overall, 4 wt fly rods are more finesse rods — better suited for smaller fish, delicate presentations, and pleasant conditions (light wind). Many anglers prefer 4 wt rods when dry fly fishing for their ability to delicately land the fly in front of a rising fish — specifically when casting smaller flies.
4 weight fly rods are the perfect choice for the following:
Small- to medium-size trout
Panfish and small bass
Smaller creeks or rivers
Dry fly fishing
Small, wooly buggers and light streamers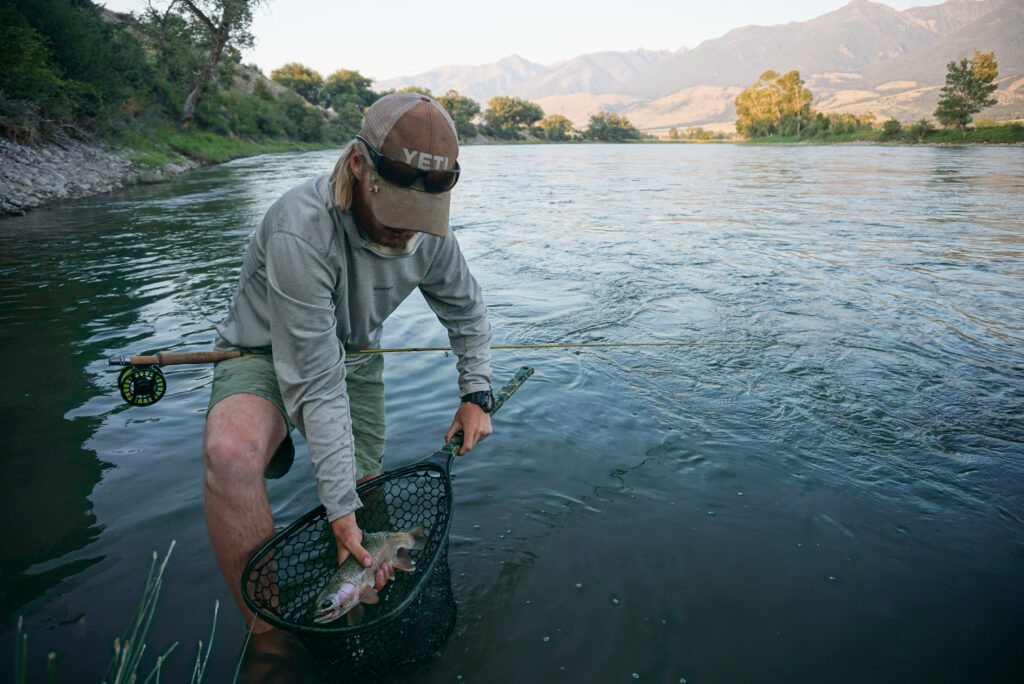 Best 4 Weight Fly Rod
4 weight fly rods come in a variety of lengths and actions for different applications, so it is challenging to label one rod as the "best." That being said, multi-purpose rods that can cast flies well and fight fish well would win over more niche and softer action rods.
The best 4 wt fly rod is:
Accurate
Sensitive
Powerful
4 Weight vs 5 Weight Fly Rod
As mentioned earlier, 4 weight fly rods are better suited for delicate presentations and smaller fish (as a whole — there are exceptions). They make fighting smaller fish more fun — with a lighter rod the fish feel larger than they are. You get to feel the small head shakes and runs that you might not be able to feel with a heavier, stiffer rod. 4 weights have limitations as they struggle with the wind, heavy current, and larger flies. Dry fly anglers that frequently encounter wind will choose to fish a 5 weight or a 6 weight to get the fly where it needs to be. 4 weights shine in mild conditions, finesse fishing, and on smaller fish.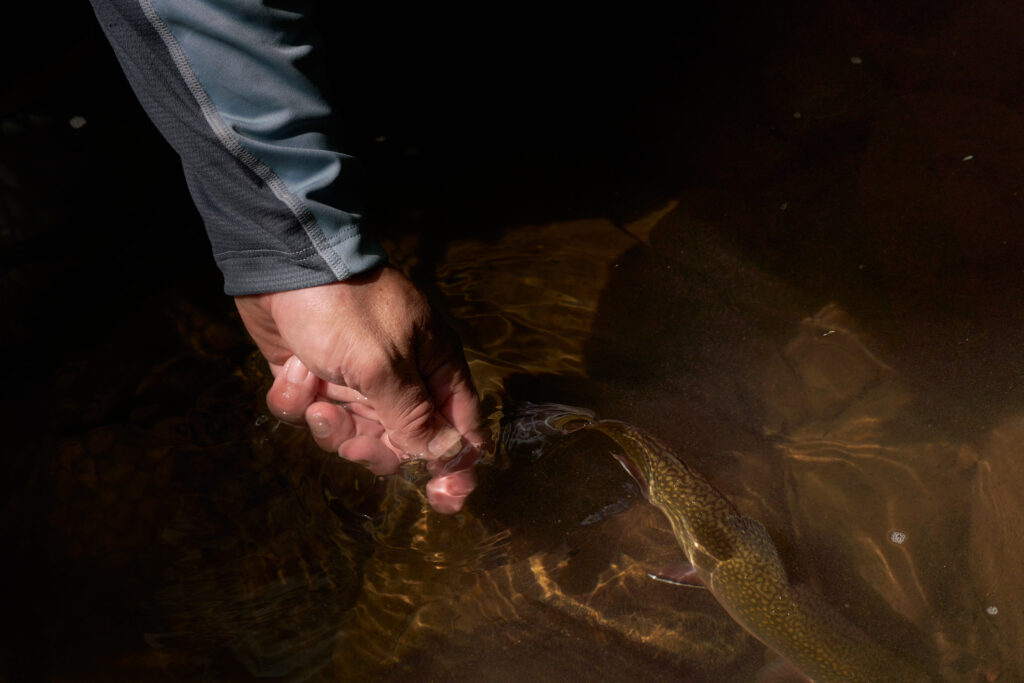 7 Foot 4 Weight Fly Rod
7-foot 4 weight fly rods are great rods for fishing smaller rivers and creeks with heavy cover and brush. Shorter rods help minimize hitting trees and branches while casting. Because of their length, they are much easier to carry through the woods. 4-piece rods break down into really short sections making them perfect to travel with.
Douglas offers a 7'6" 4 weight fly rod that is perfect for smaller stream fishing. The LRS 7'6″ – 4wt (LRS F4764) — a durable, reliable rod that offers exceptional performance and accuracy. This rod is extremely popular in the eastern states and is growing in reputation across the county.
10 Foot 4 Weight Fly Rod
Most 10-foot 4 weight fly rods are specifically designed for euro nymphing— a tight-line nymphing technique that is very effective. These rods are designed to be sensitive and light in the tip while becoming progressively faster as you move down the rod. The sensitive tip allows anglers to feel every bump, tick, and bite as the fly bounces along on the bottom of the stream. Here is a deeper dive into what makes the best rods for euro nymphing.
Douglas manufactures a selection of high-performance 10-foot 4 weight fly rods for euro nymphing including: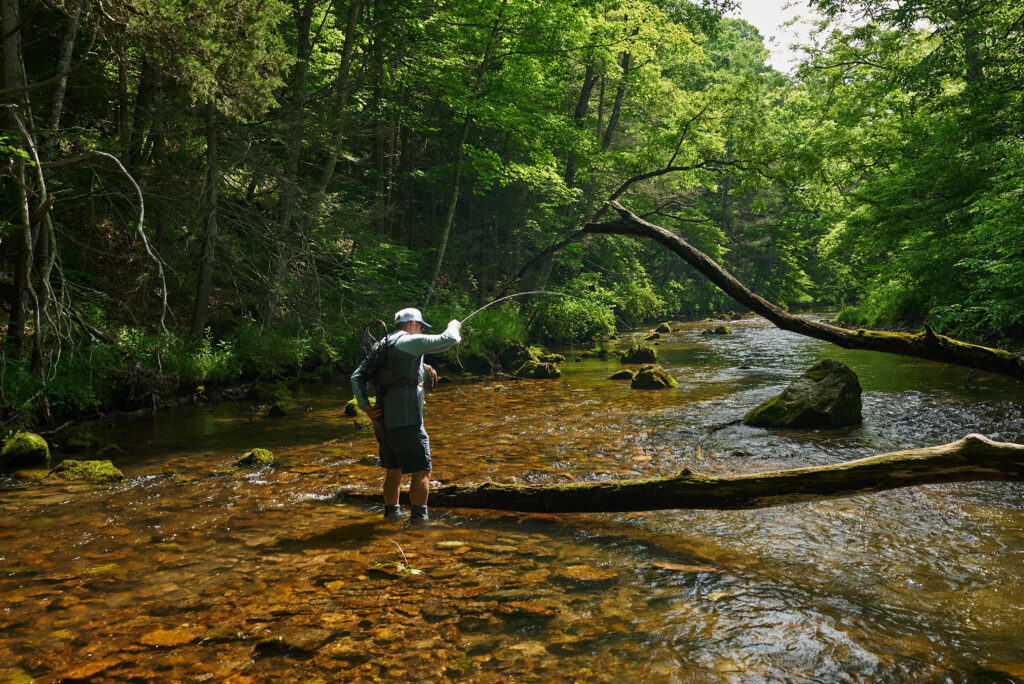 Douglas 4 Wt Fly Rods
We make a variety of 4 weight fly rods with different actions, lengths, and price points. Douglas 4 wt fly rods include:
Visit a dealer near you to cast and purchase a Douglas 4 weight fly rod, or see our online dealers to have one delivered to your door.
Additional Resources: